I recently upgraded from Windows 7 to Windows 10. Ever since the upgrade, I get the error message in the picture below when I try to print with my Lexmark X4650 printer. I used the Lexmark Service Center troubleshooting wizard, but wasn't able to find anything that helped. All evidence points to my printer not being able to communicate with the computer. I suspect that it may be because the Lexmark program that came with my printer (which I believe was Lexmark Productivity Studio) disappeared with the upgrade to Windows 10.
When I had Windows 7, Lexmark Productivity Studio was essential to the printer being able to communicate with Windows, and disabling it would also keep Windows from being able to use the printer.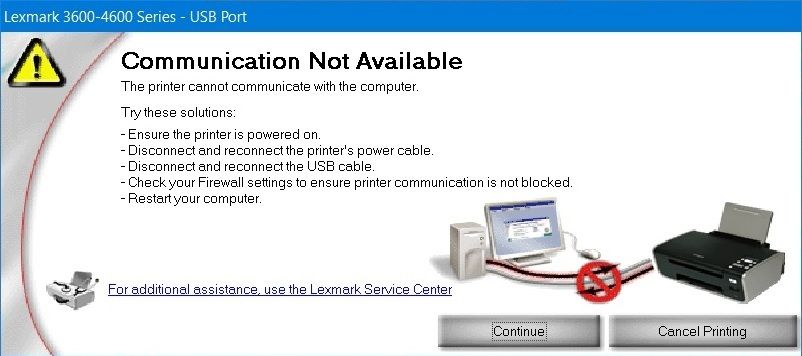 I reused the disc that came with my printer, and installed the Lexmark Productivity Studio. However, whenever I try to run it, it gives me a message saying "Required System Software Not Installed; Microsoft .NET Framework Version 2.0 is required to continue".
According to the Lexmark support website
, this means that Lexmark Productivity Studio is not installed (despite my having installed it). This is probably due to the software on the disc (which is from 2008) not working with Windows 10. Also,
the web page for my printer
does not have any drivers available to download.
Is there some way to get my printer to work on Windows 10?