Hi all,
I've been building computers for decades, but only recently upgraded to a 12th gen Intel processor - I think it's the first time I've had a CPU cooler where you had to put a bracket on the back of the motherboard and screw the cooler into it.
This is the cooler I bought:
https://www.scan.co.uk/products/arctic-freezer-i35-cpu-air-cooler-120mm-pwm-fan-54x-aluminium-fins-4x-copper-heatpipes-intel-1700-12
I have a 19" rack at home with my machines in, so I went to fit my new setup into a rackmount server chassis. It's one like this: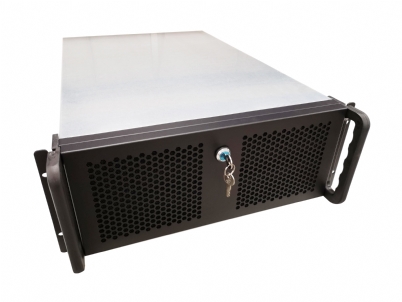 4U Standard Chassis 10 x 3.5
www.logic-case.com
The motherboard simply won't fit in the case - the cooler bracket presses against the motherboard mounting plate. If I try to screw the motherboard down onto the mounting posts, it'll bend the mobo.
So I have a Fractal Design Define R5 case, and I notice it has a giant cutout in the motherboard mounting plate that allows the cooler bracket to fit nicely. Eg:
https://static.tweaktown.com/content/6/8/6834_17_fractal_design_define_r5_mid_tower_chassis_review_full.jpg
I built my new computer into this case and everything fits, and works, perfectly.
Now I'm looking for a rackmount case that has a similar cutout.. and I can find literally
none
that have this cutout. I'm wondering if I'm not understanding something, or I need a different bracket/cooler combination? Searching the web I can't find anyone who's had the same problem as me, which makes me think I'm not doing something right. Maybe I just need taller motherboard mounting standoffs?
Can anyone help?
Thanks!
Chris.