Hi All,
I've had the G410 for a while now, and I really like it. unfortunately, the Z key started sticking a few weeks ago and I thought, well, hell, maybe it's time to give the keyboard a clean. So I did, I removed the keys etc, got it all cleaned up, but the Z key, unfortunately, didn't just pop off like the others, instead the key came away with the rest of the key (the hinge, is it?) with it.
Anyway, upon trying to replace the key, it wouldn't fit into the slots and the blue (see images below) clip from the side of the key is now stuck inside the keyboard and unfortunately I cannot retrieve it, this means that the keyboard can't be used.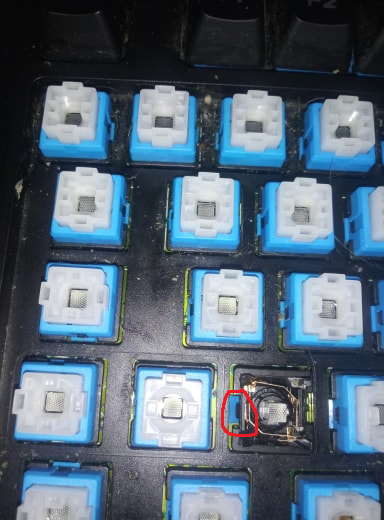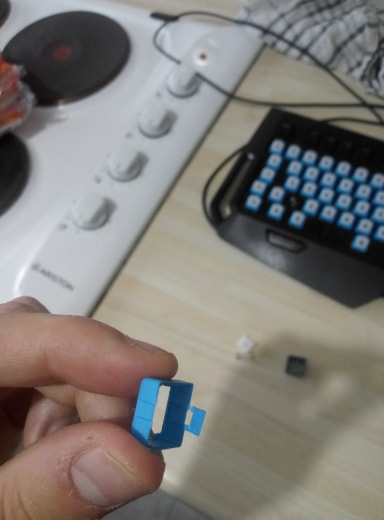 I've attached a few photos which i hope explain what I mean. The blue piece circled in red shows the clip that is now stuck under the keyfitting. The photo where I'm holding the blue piece shows that one side now doesn't have a clip on it.
I appreciate the help in advance, I'm sorry if this makes no sense!
Thank you
oliver