Hey all,
I am putting together a new PC, and have already pulled the trigger on some of the components.
One of the remaining items is memory and I was planning on purchasing the G.SKILL Ripjaws V Series 32GB (2 x 16GB) DDR4 4000.
My current hardware is as follows, and I'm hoping this memory will work fine with everything including clearance with the CPU cooler:
-Mobo: Asus ROG Crosshair VIII Dark Hero ATX AM4 Motherboard
-CPU: AMD Ryzen 9 5950X 3.4 GHz 16-Core Processor
-Cooler: be quiet! Dark Rock Pro 4 50.5 CFM CPU Cooler
Also, any idea on why this same G.Skill memory sold and shipped by NewEgg would have such a price discrepancy?
Am I missing something?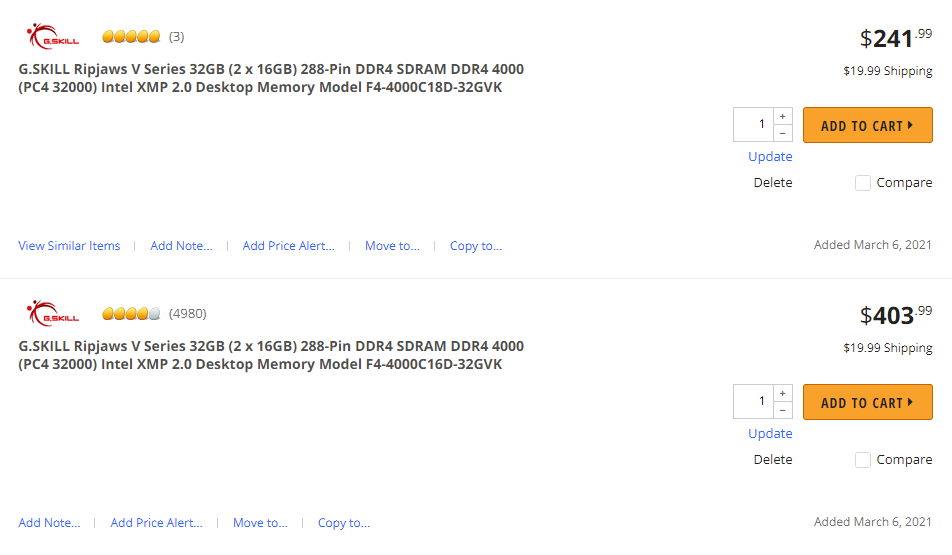 Thanks!