Monitor:AORUS AD27QD
Cpu: i7-9900K stock 4.7 with Noctua NH-D15
Gpu: Rtx 2080 Ti Aorus Xtreme Waterforce ( stock no oc,temps max 63C on load )
Ram: 32gb 2x16 GB DDR4 GSKILL 3000MHZ XMP
Psu: Seasonic Ultra Prime Titanium 850W
mobo: Asus Prime Z390-A
SSD: Crucial 1TBHDD: WB BLUE 1 TB
Case: Cooler Master Cosmos C700P
Hello. I have a question. When i left game running Metro Exodus for hours ,like 12-30 hours,it will crash after that time. Sometimes after 12 hours,20 hours or 30 hours.
Crash is something about c0000005 - memory access violation.
NULL POINTER WRITE.
Not driver crash. Event log nothing about driver crash. Just BUGTRAP crash.
Screens from debugger: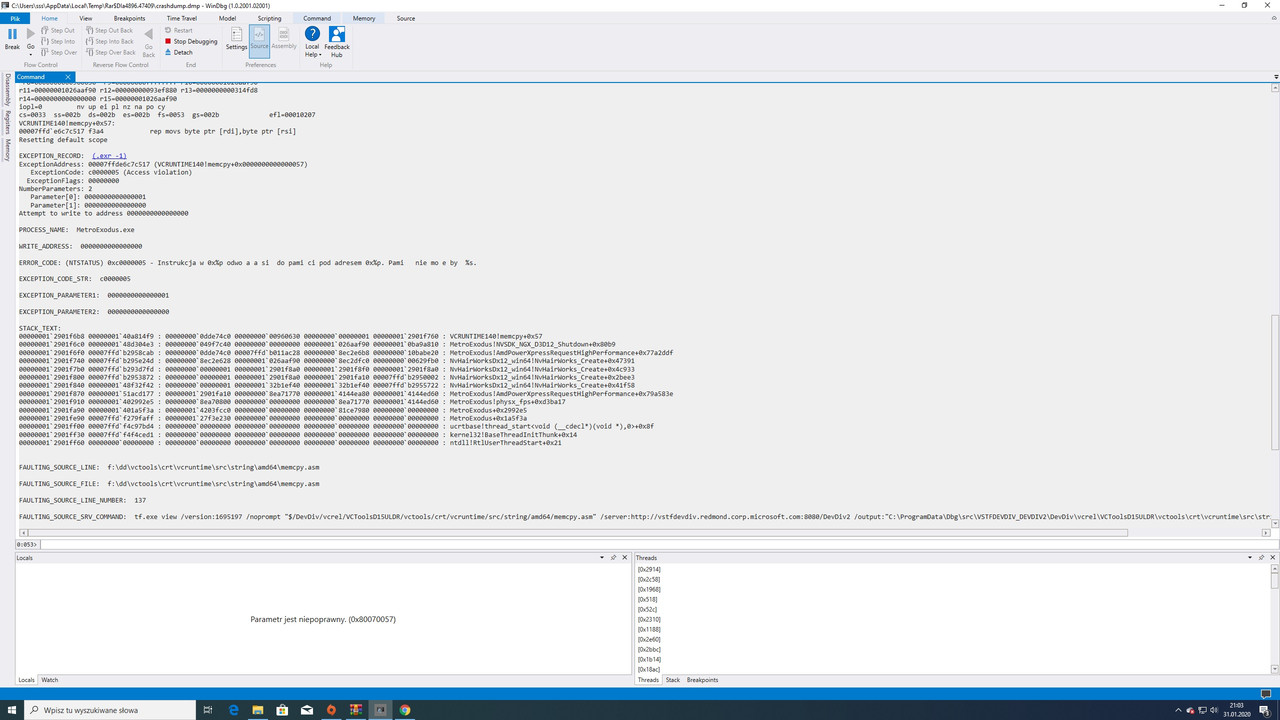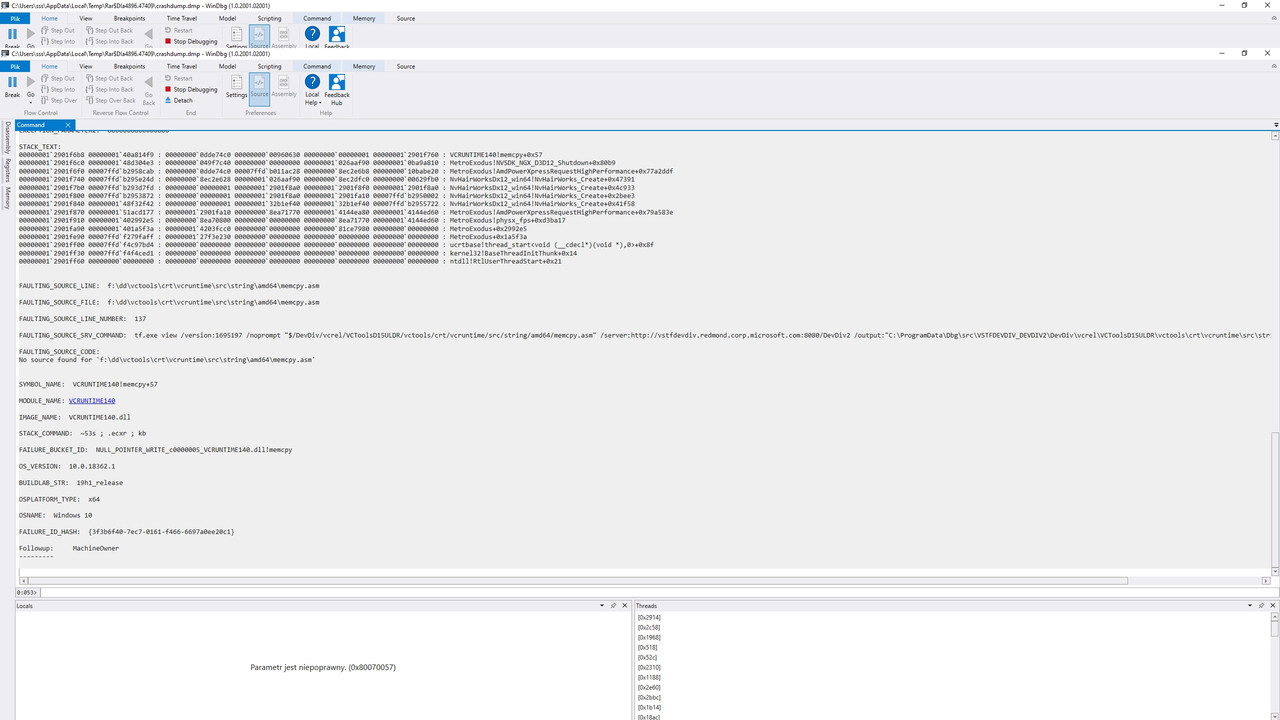 Is my hardware ok? I dont have any crashes in other games or benches. Realbench passing too ,memtest no errors. I am on newest nvidia drivers.Using MSI AFTERBURNER + RTSS.
Somebody said that this is because i have XMP.