hey guys recently built a computer about 8 months ago .
im having some serious problems with mineral build within the water cooling system .
I realized my CPU temps were idling at about 75 -80
everything seemed fine . i thought maybe the thermal paste wasn't put on correctly . so i had to remove the cooling liquid from the system then i realise the tubes changed color as if their white coated inside . checked the thermal paste and that was fine . i opened up the cpu water block to see that it was super corroded . Now i tried to clean it as much as possible with a couple different methods online but still cant get in between the fins to clean them since theirs barely no space , i cant even fit a exacto knife . I then see all the liquid that i removed has flakes of white minerals inside . The cooling liquid used was thermaltake green liquid that is suggested for the system (thermaltake cooling system ) i now got rid of the liquid because it was contaminated with all this and put distilled water .
my CPU temps remain the same after the cleaning so i went ahead and orderd a new one but will definitely try different methods to salvage this one . so if anyone has any tips on what to do . how to flush all of this and get this out of my system . what might of caused this . i posted some picture so you guys can take a look . and give me youre opinions . thank you !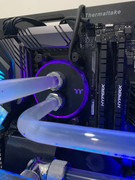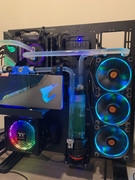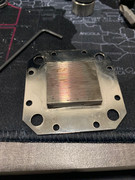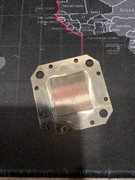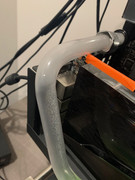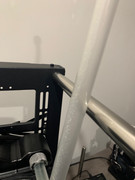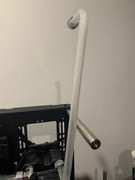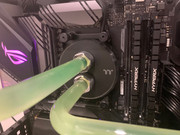 before cleaning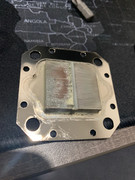 Last edited: