Hello, I am looking to buy a new laptop for work, I am working as a Web Developer (Java/Js if it matters)
I am considering 2 models, and I don't know which I should get :
An
Asus Zenbook 14X for the OLED high res 90Hz, good portability 14" and 1.4Kg, build quality and adequate keyboard numpad layout (Either a Ryzen 5800H or a i7 1165G7 model)
Or an
MSI Summit E16FlipEvo for the 32Go RAM, the 16" high res 120Hz display, fingerprint reader(Very frequent authentication is my current work context)
Links below.
For more information here are the answers to the questions on the sticky Thread :
1.What is your budget?
Up to 2200€
2. What is the size of the notebook that you are considering?
Up to 16"
3. What screen resolution do you want?
At least 2K with at least 90Hz
4. Do you need a portable or desktop replacement laptop?
The more portable the better
5. How much battery life do you need?
At least 4 hours
6. Do you want to play games with your laptop?
Not planning to, but if it is the only difference between 2 options it could be a factor
7. What other tasks do you want to do with your laptop?
Web Development and browsing, having many IDEs and browser tabs open (I found myself easily using 14 or 15go of RAM, and I am mostly launching Java and node applications)
8. How much storage (Hard Drive capacity) do you need?
At least 512Go but I would prefer 1To if possible, an SSD is a must
9. If you are considering specific sites to buy from, please post their links.
Here are the options I am considering :

Asus Zenbook AMD: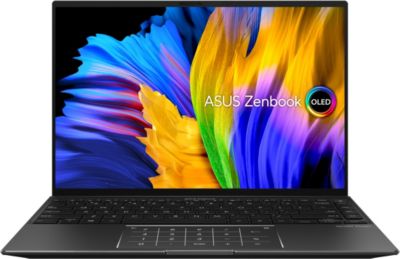 Ordinateur portable Portable ASUS UM5400QA-KN008T OLED Numpad au meilleur rapport qualité/prix ! Livraison Offerte* - Retrait 1h en Magasin* - Retrait Drive* - Garantie 2 ans* - SAV 7j/7
www.boulanger.com
Asus Zenbook Intel:
10. How long do you want to keep your laptop?
1-2years
11. What kind of Optical drive do you need? DVD ROM/Writer,Bluray ROM/Writer,Etc ?
Not needed
12. Please tell us about the brands that you prefer to buy from them and the brands that you don't like and explain the reasons.
As long as it can run Windows or Linux
13. What country do you live in?
France