I have a good spec PC (At least I think it is), and its new'ish.....yet it seems to run so slow, even when viewing the internet. Webpages seem to take a long time to load.
Im using this to check, and my upload speed is over 70 MB/s and download is over 15.
Check your broadband speed test using our easy and accurate broadband speed checker.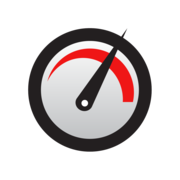 www.broadbandspeedchecker.co.uk
Heres my spec :-
CAS: IN-WIN 101 Mid Tower High Air Flow Gaming Case w/ Tempered Glass Side Panel
CASUPGRADE: None Selected
CD: None Selected
CLOUD: None Selected
COOL: None Selected
COOL2: None Selected
CPU: Intel(R) Core™ i7-8700K - 6-Core 3.70GHz, 4.70GHz Turbo - 12MB
Cache + UHD Graphics
* Extreme OC *
CS_FAN: Default Case Fan
EXCD: None Selected
EXPAN: Built-in USB Ports
FAN: Cooler Master Seidon 240V High Performance Liquid Cooling system
w/ 240mm Radiator
* Extreme OC *
(Cooler Master CPU Water Cooling
* Extreme OC *
)
FLASHMEDIA: None Selected
FREEBIE_SSD: None Selected
HD_M2PCIE: None Selected
HDD: 2TB Seagate BarraCuda SATA-III 6.0Gb/s 7200RPM Hard Drive (1 Drive)
HOLIDAY1: Bullguard Internet Security 2018 for Windows PC with Game
Booster! - 1 year - 3 User Licence [+0]
HOMEINSTALL: None Selected
INTERBROWSER1: Microsoft Edge Internet Browser (default with Windows 10) [+0]
KEYBOARD: None Selected
M2SSD: None Selected
M2SSD2: 250GB (1x250GB) WD Black M.2 NVMe PCIe SSD - 3000MB/s Read &
1600MB/s Write (Single Drive)
MEMORY: 16GB (2x8GB) DDR4/3000mhz Dual Channel Memory (Corsair
Vengeance LPX w/Heat Spreader)
MONITOR: None Selected
MOTHERBOARD: Asus Prime Z370-P II: ATX w/ USB 3.1, SATA3, 2x M.2
MOUSE: None Selected
NETWORK: ONBOARD 10/100/1000 GIGABIT LAN PORT -- As standard on all PCs
OS: Windows 10 Home (64-bit Edition) Perfect for most people with all
the core features of Windows 10 including: automatic updates, Cortana
and DirectX 12 graphics support (No Recovery Media)
OVERCLOCK: Extreme OC (Extreme Overclock 20% or more)
PCABLE: None Selected
POWERSUPPLY: Cooler Master MasterWatt Lite 600W 80+ Gaming Power Supply
RAID: None Selected
RUSH: Standard Processing Time
SLI_BRIDGE: None Selected
SOUND: HIGH DEFINITION ON-BOARD AUDIO
SPEAKERS: None Selected
SSD: None Selected
STREAMERGEAR: None Selected
TEMP: None Selected
USB1: Built-in USB Ports [+0]
VIDEO: MSI GeForce(R) RTX 2070 8GB - Ray Tracing Technology, DX12(R),
VR Ready, HDMI, DP, USB-C, 4 Monitor Support (Single Card)
VIDEOCAPTURE: None Selected
VIVE_HEADSET: None Selected
Im disappointed as my older PC ran quicker on the internet. Is this a windows 10 issue that everyone has, or are there things I can do?
Many thanks, Tuna.