The only option i have to dormat ANY drive or USB is exfat. Nothing else is in dropdown. CMD line "format E: /fs:NTFS" does mot work either.
Get strange return:
C:\Windows\system32>format E: /FS:NTFS
E:E:
FAT32NTFSNTFSNTFS
C:\Windows\system32>
I have not got this problem on any other of the computers, and have never seen it on this one before. Even in disk management it only shows exfat as option.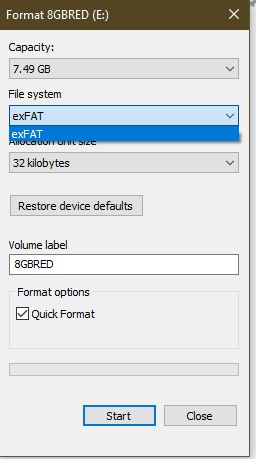 Last edited: