Brand new card, randomly screen is going a solid color (mostly yellow)
Computer doesn't freeze, audio keeps flowing.
I've tried the card in two different computers with the same issue.
I removed old drivers and devices through the device manager prior to installing new ones.
Used geforce experience to update drivers on new card
I downloaded GPU-Z, but I don't know how to use that to tell me what's wrong or what's going on.
Some guidance is appreciated, it's my sons video card and since he's stuck inside I need this working.
before i hang myself.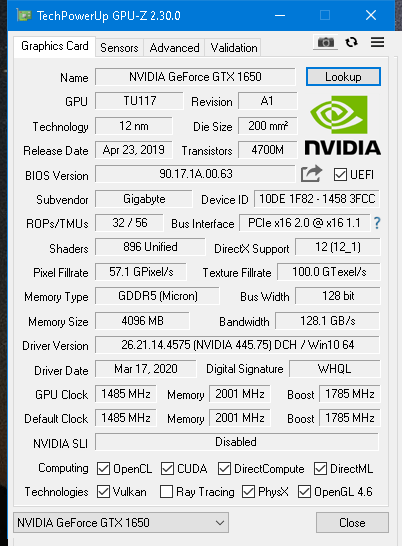 Last edited: