Hi all, i did a lot of research about this issue, but sadly i am out of clues, so thank you in advance to everyone.
Until now i have had a pretty solid gigabit Lan wired setup with 4 Win 10 machines all of them sharing files with speed, depending on file sizes, varying from
30 to 120 Megabytes / sec
.
A few days ago i received from my company a new business laptop, an HP Zbook 17 G6 (from HP i had G5 and G1 without issues, but i honestly don't know if the model has something to do with this, but i doubt it) and i put it inside my network for file syncing between it and my other machines as i did many times with previous laptops.
Immediately i saw that transfer speeds were around 5 - 40 Kb (yes, kilobytes) / sec with HUGE waiting times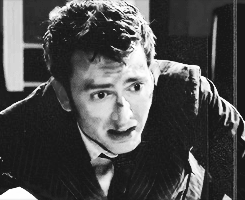 I did a lot of investigation and this is the behavior in detail
-If i am on the Zbook i can take or send everything i want with normal speeds (30 - 120 MBps)
-If i am on one of the other 4 machines i can take everything from Zbook with normal speeds,
BUT
if i want to send anything to the zbook this happens:
The speed varies according to the size of the files I send and i experience at least 30 - 45 seconds - wait time from one file to another.
So:
-I send 1 file of 1 gigabytes = everything is normal
-I send 10 files of 1 gigabytes each = everything is normal but everytime it finishes one file it shuts down the transfer speed to 0 for 30 - 45 sec
-I send 1 file of 50 k = it finishes and then i have 30 - 45 seconds of waiting.
-I send 50 file of 50k each = basically it is impossible because everytime it finishes a file it stays to 0 for 30 - 45 seconds, so windows tells me speeds around 10Kb / sec (but i think that windows tells me this because basically there are only pauses and no transfers).
Tries taken
-Cross cable from one machine to zbook to exclude network - nothing changes
-Tried if the issue persist in wifi - the issue persist (with slower top speeds, but persists)
-The issue persists in mapped network drive or \\address
-The username of the connection is apparently not relevant (i tried with domain user of my laptop and local administrator)
-Disabled large send offload (ipv4 and ipv6)
-Disabled auto tuning on both machines and manually alter duplex speed settings
-Disabled IPv6 protocol
-Installed latest drivers (i had already)
-Changed DNS on both machines (?)
-Uninstalled every VPN software
-Disabled Firewall and Antivirus on both machines
-Turned off remote differential compression
-Tried a bidirectional network benchmark with Netio 1.33 that shows normal speeds in both server / client setups (but sometimes crashes)
I hope that among you there is some angel who can prevent me from taking a flamethrower and sacrificing my IT infrastructure
Thank you very much for every clue, i did not provide details about equipment (they are probably not relevant), but surely i can give you every details you need.