I am selling my old i7 4770 and plan to get a new PC, however for the time being without a GPU.
My current monitor:
https://www.displayspecifications.com/en/model/7d502176
Another item I am not selling, so I need a case with a 5.25 bay:
Blu-ray drive: LG GGW-H20L
https://www.lg.com/uk/support/product/lg-GGW-H20L
About the need for such cases: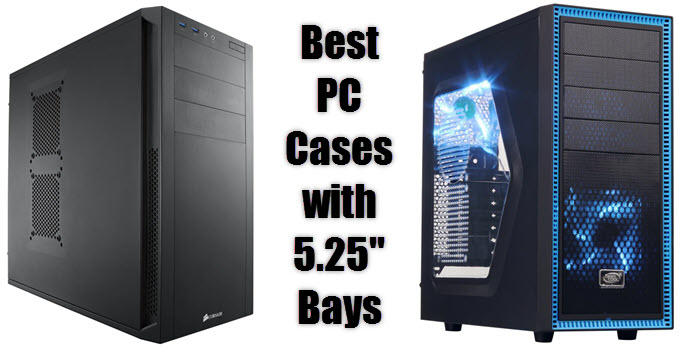 Best Computer Cases with 5.25-inch Drive Bays for Optical Disk Drive (CD/DVD/Blu-ray). Not so long ago, there was a time when every PC case had a 5.25-inch bay for optical disk drive (DVD/CD/Blu-ray drive). This is because back then optical disks were quite popular and were one of the preferred...
graphicscardhub.com
***
I would like some input about the cooler, case, RAM, and if this motherboard would be overkill.
Note: About the case, I don't like the ones with lots of lights. If it were possible I would kill ALL lights in my bedroom.
****
CPU: i5 11400;
https://ark.intel.com/content/www/br/pt/ark/products/212270/intel-core-i5-11400-processor-12m-cache-up-to-4-40-ghz.html
**
MSI - Z590A-PRO
https://www.msi.com/Motherboard/Z590-A-PRO
**
RAM: 16 GB x 2
BL32G32C16U4B
Full specs:
https://www.crucial.com/memory/ddr4/BL32G32C16U4B
**
Cooler:
Noctua NH-L9x65
https://noctua.at/en/nh-l9x65
*
Case:
Corsair Carbide 200R.
https://www.corsair.com/us/en/Categories/Products/Cases/Carbide-Series™-200R-Compact-ATX-Case/p/CC-9011023-WW
***
SSD Kingston - 2 TB
SNVS/2000G
NVMe PCIe Gen 3.0 x 4
*
PSU
Corsair - 650W
80 Plus Gold
Semi Modular
TX650M CP-9020132
https://www.corsair.com/us/en/Categories/Products/Power-Supply-Units/txm-series-2017-config/p/CP-9020132-NA
***
And that's it.