So I've got two PCs: one I'd just finished building, and another (prebuilt) one that had been running perfectly well for years no problem whatsoever up till now.
The other day, after getting my new PC to successfully POST, I grabbed the USB, went to my old computer and downloaded the Windows 10 installer from it. Went back to my new PC, plugged it in, installation went smoothly, now my new PC's got Windows too.
At this point both PC still work fine.
Then I realized my new PC hasn't got the WiFi driver yet, so it can't access the Internet. The drivers can be downloaded from the mobo's website
here
. But because it can't access the Internet, there's no way I can download the drivers directly on it from the mobo's website. So I suspect the very next thing I did after that is my grave mistake: I grabbed
the same USB
which still has Windows installer on it, went to my old computer, turned it on, plugged the USB in, proceeded to download the drivers onto it, then pulled the USB out, not turning the old PC off yet, went back to my new PC and installed the drivers on it. It connected to the Internet no problem. So my new PC is fine. I removed the USB and turned it off, then returned to my old PC, which still hadn't been turned off, and continued browsing the web, listening to music, etc. on it normally for another few hours, then turned it off and went to sleep.
When I turned the old PC on the following morning, it greeted me with this screen: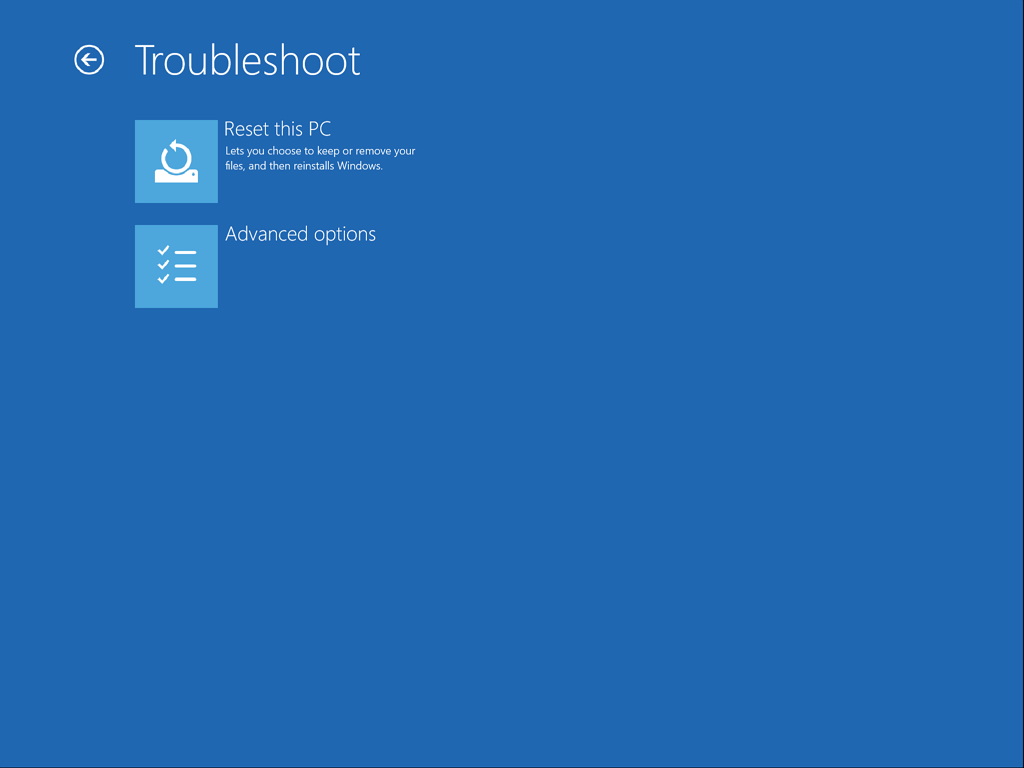 Since then I had tried all the "advanced" options offered by it multiple times to no avail. I've got no restore points saved, tried the reset option but it always turned up some error and stopped, typed in chkdsk and DISM and bootrec command prompts but nothing worked. The only thing left now is trying to recover the files still stuck on it and then do a clean Windows install.
Any idea how to best fix this? How should I try to recover my files? I have heard of using third-party tools to recover them, or just typing notepad.exe into the Command Prompt and access the files from there.