I have a new computer.
But the computer crashes randomly, shuts down and restarts up.
it only happens whenever i render 3d frames.
it renders like plus minus 10 a 15 frames. then crashes and restarts
when i do computer tasks that are not proccesor intenstive the computer works.
doesnt crash.
the system is a
intel 99000k not overclocked standard clockrate 3.6 GHZ.
motherboard gigabyte b36M max 64GB
32 GB DDR4
Videokaart: NVIDIA GeForce GT710 2GB 1xVGA, 1xDVI,1xHDMI
power supply cooler master 600 watt 230 watt
solid state disk
Now i noticed the front cooling stays idle, i asked my reseller
and he said it only turns on when its needed.
So i installed some utilities and saw the temperature when rendering
about 86 deg, so increased the max settings in utils on the fans.
i have disbled the nvidea card, and rendered without one in vga mode but it still has the problem.
but the front cooling stays idle, so i openend the case and i saw a few cables from the front fan
the black ones where all connected too the motherboard, only the red-yellow cables where
still tied as new. so not connected.
so does anyone knows if
a the red-yellow cables should be also be connected too the motherboard
b could that be the reason for the crashes, or is the 600 watt not enough for this system.
i have pictures,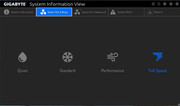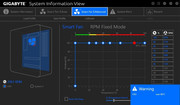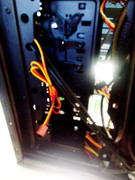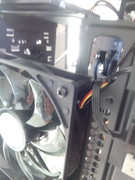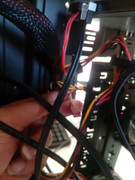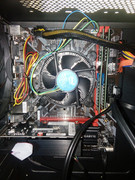 Last edited: