Are the read and write speeds of this motherboards M.2 drive pretty decent? Also do you see any potential problems in pairing these 3 together?
Thanks in advance.
https://www.microcenter.com/product/613492/Tomahawk_Max_B450_AM4_AT_AMD_Motherboard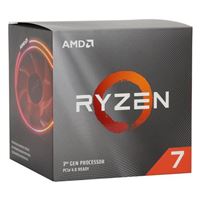 Get it now! Find over 30,000 products at your local Micro Center, including the Ryzen 7 3700X 3.6GHz 8 Core AM4 Boxed Processor with Wraith Prism Cooler; Free 18-minute In-store pickup plus Knowledgeable Associates.

www.microcenter.com
https://www.microcenter.com/product/611303/Vengeance_RGB_Pro_16GB_(2_x_8GB)_DDR4-3200_PC4-25600_CL16_Dual_Channel_Desktop_Memory_Kit_CMW16GX4M2E3200C16_-_Black