Okay, long story here.
I bought a new desktop last week, and noticed it started to have graphical issues, such as screen tearing and artifacting.I contacted the manufacturer, and they trouble shooted with me, by benchmarking it, tried replacing HDMI cable, etc.I sent them photos of what I was seeing and videos.They determined that the graphics card was faulty and that they could replace it for me or I could swap out the entire computer from the store I got it at.
I went for the second option.they delivered the new one today and took the old one back.I updated everything, went into my game and once again this one has artifacting.
I contacted the manufacturer again, and she doesn't believe it to be a hardware issue, since its happening on two computers, she's thinking its more of a game issue.
I would really not have to deal with the store again as they were very very difficult to work with.
CPU: amd Ryzen 5 2600 6-core 2.4ghz(3,9 GHz Turbo)
Motherboard: B450 Asrock Motherboard with RBG controller
Ram: 16gb ddr4 3000 MHz Ram
SSD/HDD: 500GB 2.5 SATA III SSD 3D NAND
GPU: NVIDIA Geforce GTX 1660 Super(Hope this was right, not really sure)
PSU:600 Watts 80 plus Gold Certified Power Supply not about this info either
OS: version of OS : Windows 10, 10.0.1904 build 19041
Hwinfo:
https://pastebin.com/d3cc4YGB
image:
I bought the desktop last week and had it swapped out yesterday with the same model And its still doing it.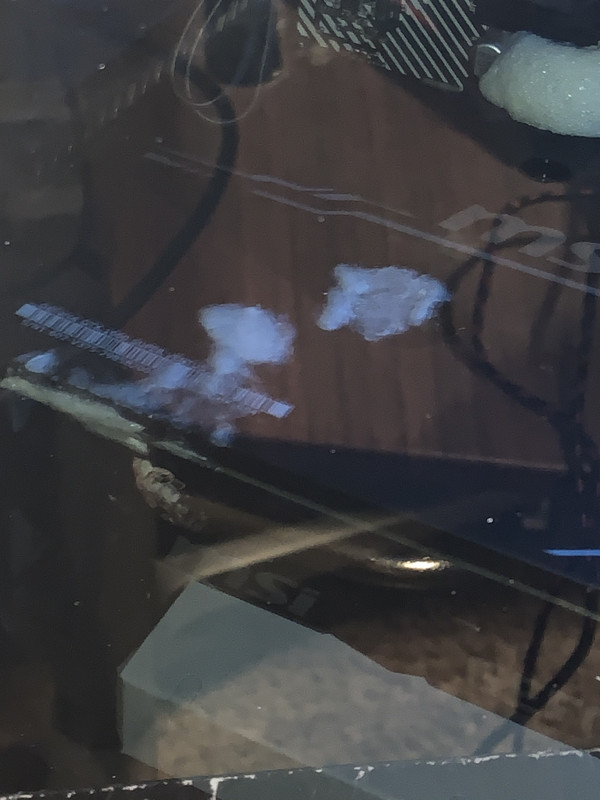 And I noticed this white gooey stuff on the graphics card.Could this be causing the issue? Was it that? Thermal paste?