Hey guys,
I usually buy a premade laptop but this time I'm buying components for a desktop machine.
First time in 20 odd years I've done this and I'm so stuck.
Its with the addressable RGB headers and pins.
I've ordered a MSI 450 Gaming Pro Carbon wifi AM4 ATX motherboard.
https://www.umart.com.au/MSI-B450-Gaming-Pro-Cabon-Max-WiFi-AM4-ATX-Motherboard_55796G.html
Apparently it won't support this fan, Corsair LL120, or my CPU Cooler Thermaltake Water 3.0.
https://www.umart.com.au/Corsair-LL120-Dual-Light-Loop--Single-120mm-RGB-LED-PWM-Fan_40583G.html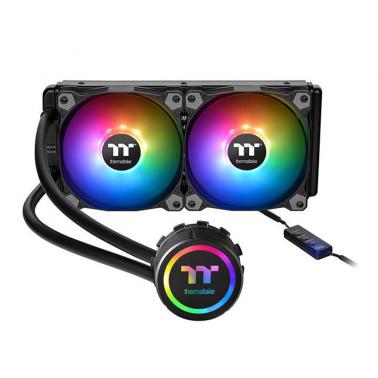 Buy Thermaltake Water 3.0 240 ARGB Sync AIO Liquid CPU Cooler - Umart.com.au Fast-Shipping & Pick-Up

www.umart.com.au
I tried contacting the retailer for info but with Covid-19 less staff and its like pulling teeth to get a reply.
So I thought as an alternative board that I'm sure will work and have all the RGB headers I need and addressable I'd go with this , Gigabyte B450 Aorus Pro AM4 motherboard and buy a wifi adapter for it.
https://www.umart.com.au/Gigabyte-B450-Aorus-PRO-AM4-Motherboard_44975G.html
So I'm totally confused with what will work with what I need.
I'm going to be running a Ryzen 5 3600 so AMD plus there's the 3 case RGB fans as well but I'm hoping they will run of either motherboard.
Another fan option using the MSI board is this Deepcool CF120 fan:
https://www.umart.com.au/Deepcool-CF-120-RGB-Fan_47166G.html
But then I'm not sure if my CPU Cooler RGB fans will work.
So very confused.
Any help and advice would be greatly appreciated.