Hi,
I know there is a lot about Ryzen 7 5800x and temperatures, I've read so much on this but still don't know what to do.
The thing is: I just got a Prebuilt Asus ROG desktop which I am loving so far, it comes with a 3070 (that performs great and have good temperatures) and a Ryzen 7 5800x, which I was really excited about because I had read great things about it.
The problem is I am getting so many temperature spikes! It idles at 40-50c, and stays at 74-78 when gaming most of the time, but suddenly I get temperature spikes up to 84-87C, out of nowhere. This happens specially in game menus or when entering/ leaving a game.
I tried Cinebench R23 and got 14550 points multicore (temps at 90C the whole time) and 1570 in single core (with lower temps).
I know the 5800x is one of the hottest CPUs out there and have read that it can take these high temperatures, it's not the 90C in Cinebench that stresses me, it's those constant temp spikes.
Although this can be considered as normal by many, I would like to lower the temperatures, it doesn't make sense to me that it gets to 87C just by returning to the game menu after a match. I know that many of you have gotten better temps with some CPU tweaks, can you guys help me out with this?
edit: here is a picture of Gears of war 5, where it reached 90C! just after returning to the game menu from an online match.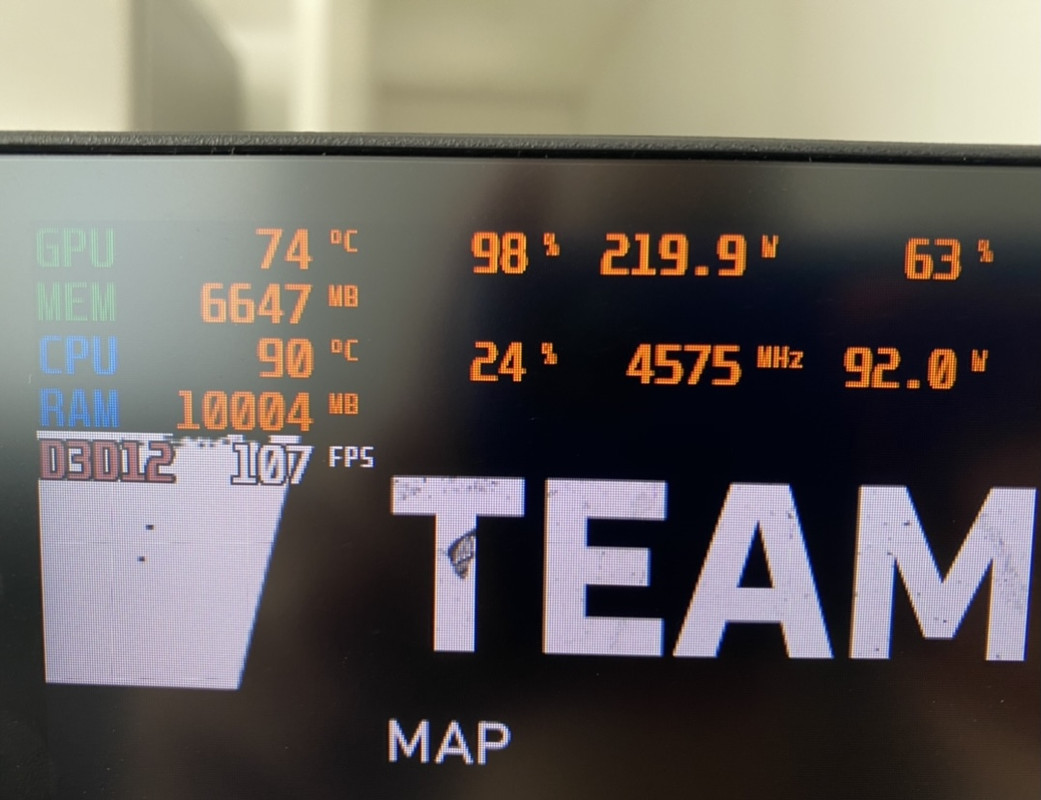 Last edited: