Hi everyone. I have a Lenovo Y540 with RTX 2060 and Intel HD Graphics 630 switchable graphics. I have two issues about my display.
First issue: Screen doesn't turn on again after it goes to timed turn off. I'm moving the mouse and pressing the keys but does not works. Actually screen turns on without display. I have to restart the laptop with the power button every time I face this problem. And actually it's doesn't always happen. Sometimes screen turns on without any problem.
Second issue: I'm getting vertical colored lines on my screen rarely. This problem has started his week and happened 4-5 times.
I think this issues are releated with eachother and switchable graphics does not work properly. I've deleted both of GPU drivers with DDU and clean installed them yesterday but didn't worked for first issue. I'm not sure about too the second issue is solved. I'm uploading the images of second issue.
Expect those, screen works very well. Thanks for help in advance. Sorry for my English.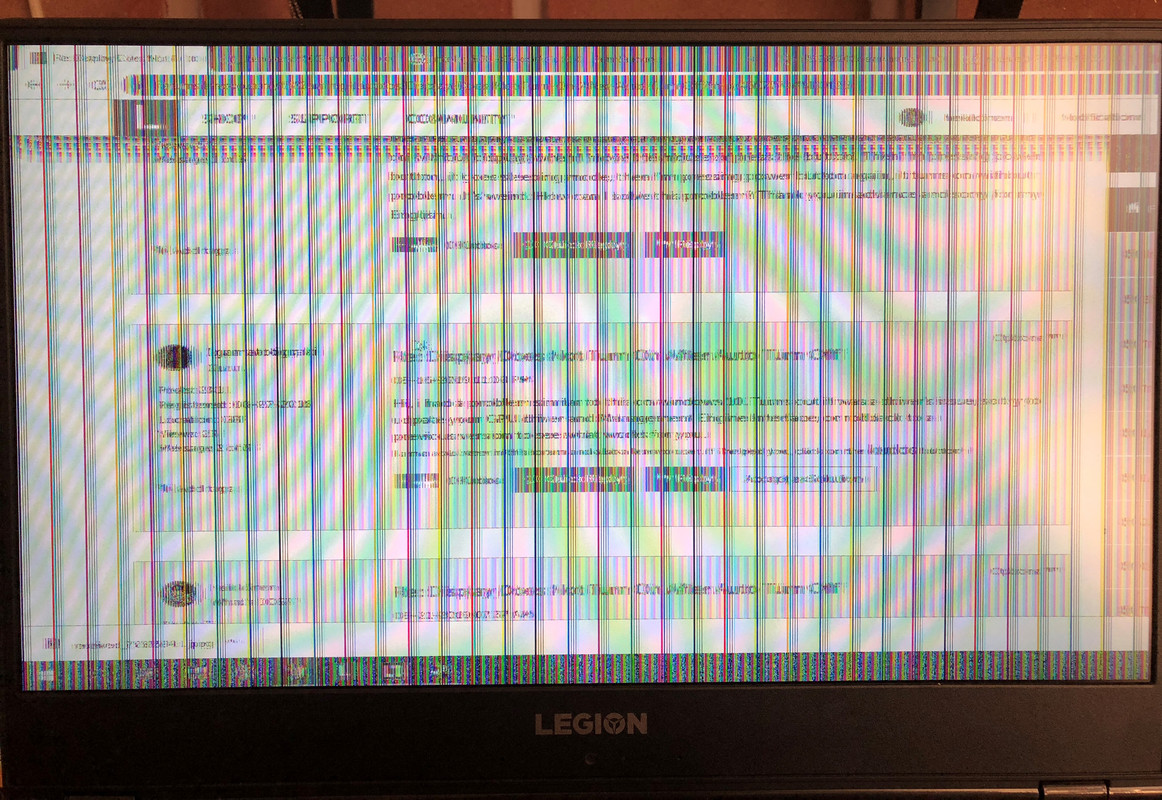 Sorry for that, I think I should ask this question on Tom's Guide. I'm new here.
Last edited: