So I was informed in a Thread here that TX750M from Corsair's Enthusiast series, while great, might not be most ideal partner for my soon to be new GPU .
It's already ordered,but perhaps it can be cancelled.
My budget is already overstretched.
Not much room before falling appart.
Kitguru.com gave 9/10 to 650W version in 2019.
Or perhaps TX850M ?
Or Seasonic Focus Plus 750?
Corsair RM750X?
The rest of the specs are:
Ryzen 5 5500(serving as a placeholder for 5700X or maaaaaaaybe 5800X3D around Black Friday or Christmas 2023).
B450 Asrock Pro 4(may or may not be a place holder as well.If yes than some B660 or something +12600K is a possibility over above mentioned Ryzens).
TeamGroup Delta RGB 2x8 3200@CAS16
At some point , I shall add another pair.
Samsung 980 non-Pro 500GB
I already have External Seagate Gamedrive 2.5" 2TB HDD with PS4 Drivers out of the box,formatable off course for PC purposes, though I may have to get rid of it for now.
CoolerMaster MasterBox NR600 with ODD which I may or may not implement at some point+ Arctic Cooling 120mm P12 PWM A-RGB Value Pack(3 in 1) bring amount of coolers to 5.
Eventually, I plan to add 3 or 4 more depending on what's the maximum allowed
amount.
I already have Windows 10Home 32bit/64bit on USB purchased on a PC shop even though many were convincing me to get it from...elsewhere.
Once installed,drivers shall be either from 2018 or possibly 2019(purchase in January 2019) .
750W version is actually cheaper then 650W.
For now.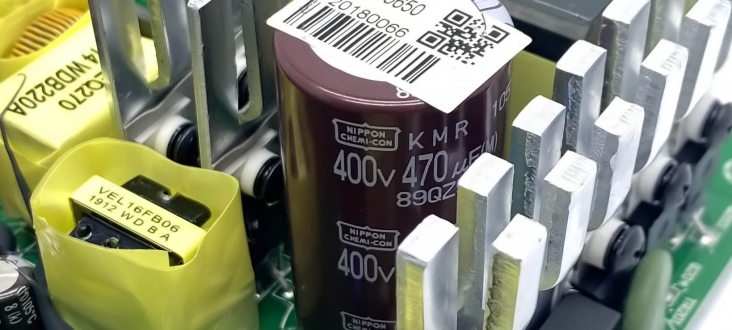 Today we look at one of the latest power supplies from Seasonic. The FOCUS PX 650 is part of an inte

www.kitguru.net
https://www.protis.hr/products/index/napajanja/32
1U$D=7.38Kn
Last edited: