hi guys,
the weather have been very warm over here in Cornwall and just wondered if anyone of of you have your fans at max for safety? right now i have set my fans all at max, 4 case fans and cpu fans. its not overly loud but you can notice it though. also on my new psu, there is a fanless mode, i was thinking about pressing the button so the fans stays on even at low load.
what do you guys think?
just want to look after the new build is all
my full specs:
Mainboard: ASRock b560 Steel Legends ATX
Processor: Intel i5 11500
Memory: Crucial Ballistix 3600Mhz 16GB (2x8GB) RGB Gaming Memory Black
Power: Seasonic Focus GX-650 650W 80+ Gold Modular
Case: phanteks enthoo pro m
Hard Disk: Seagate 1TB
ssd: 256gb
hard disk: 2tb
this is my current temp: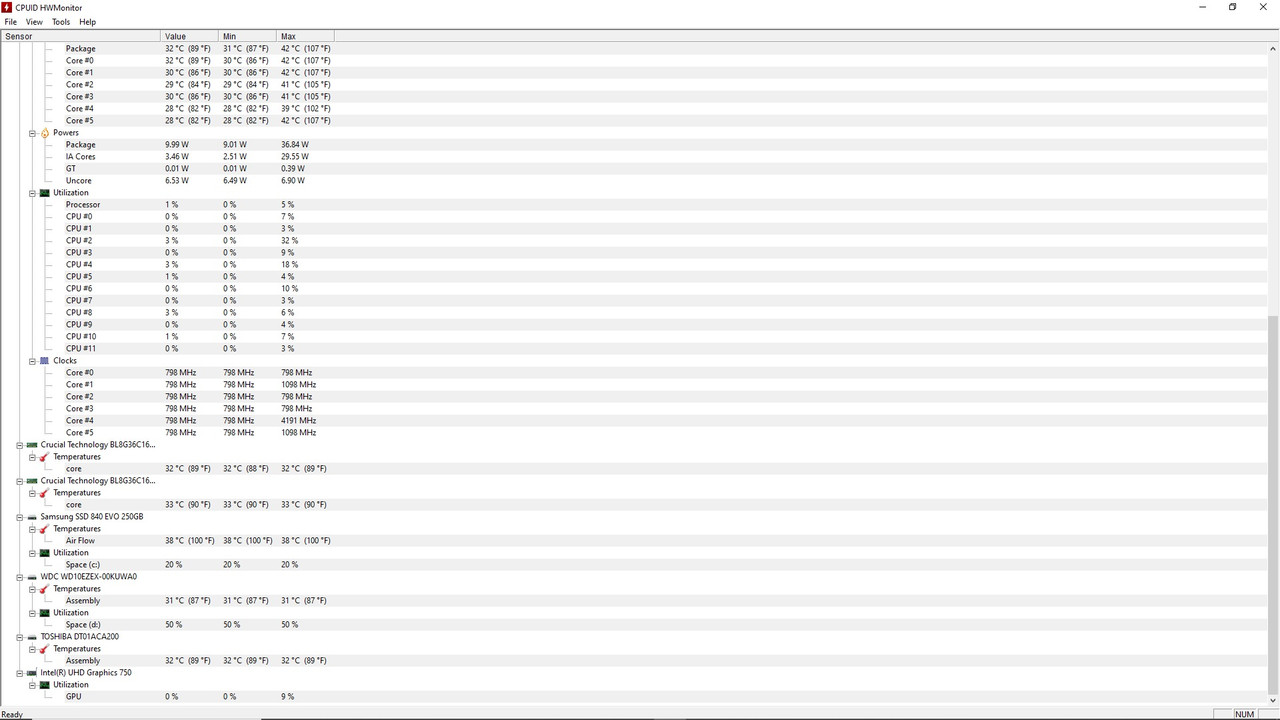 to be honest, everything seems the same, only difference i have noticed is the airflow gone down by 2 degree. when at standard mode( not the cpu fan) airflow was at 40 c but with full fans, airflow is 38 c.
many thanks