Hello all,
so I finally finished my build yesterday and it seems everything is running well except the CPU temp.
For up to 10% load CPU is around 60 deg and for 100% load via cpu-z it is going around 83deg.
I have setup my cooling in icue (pump & radiator fans synced for optimum temp)
Are these normal temps for 5800X ? I have seen some posts about 5800x running high temps.
And yeah pictures: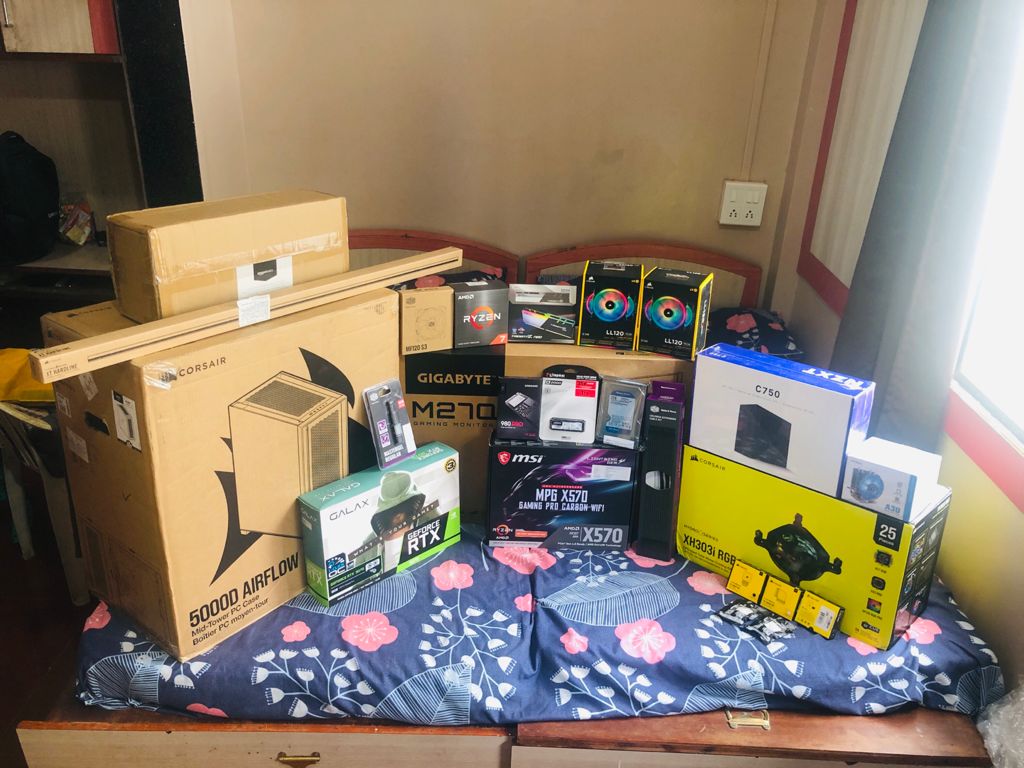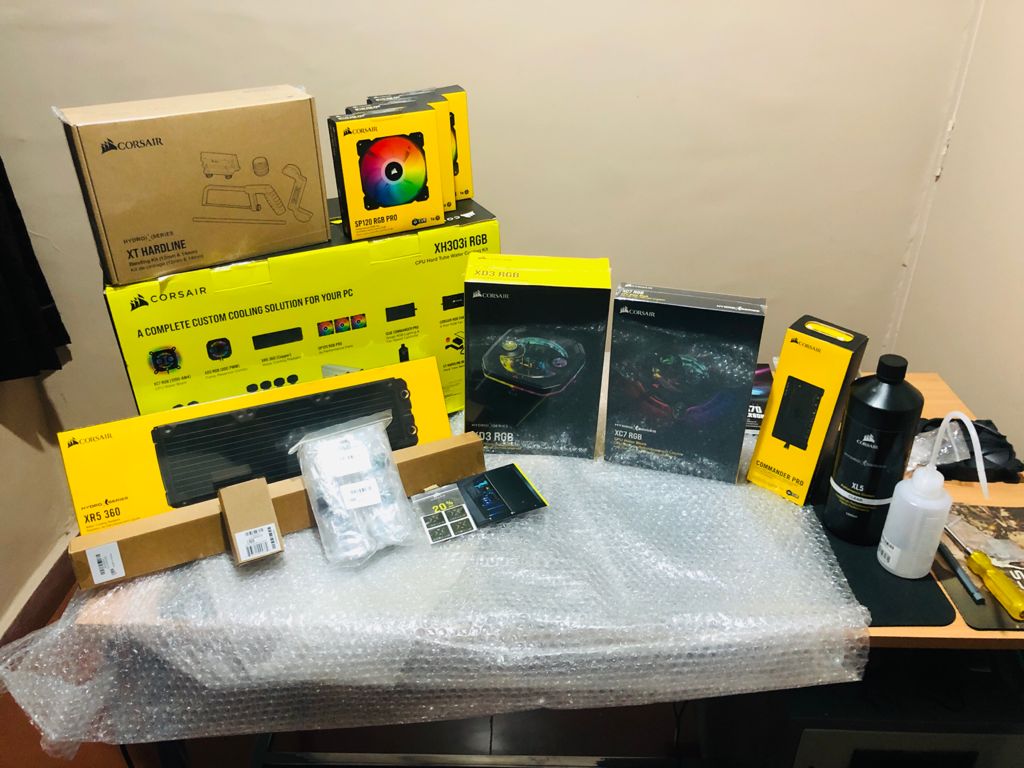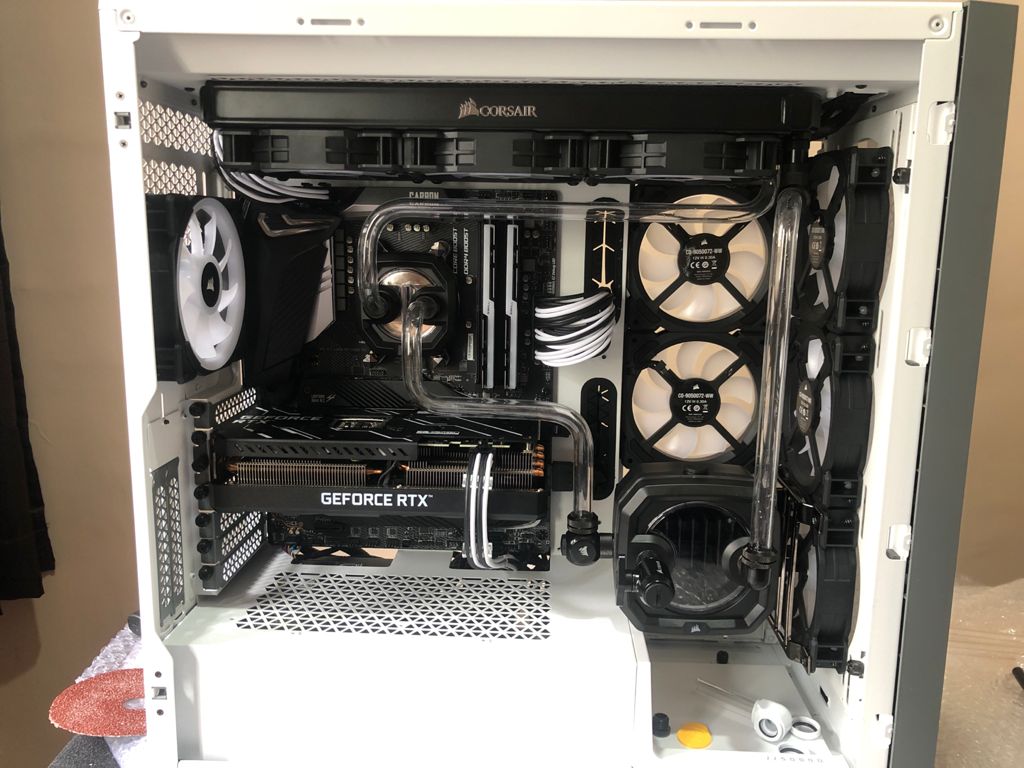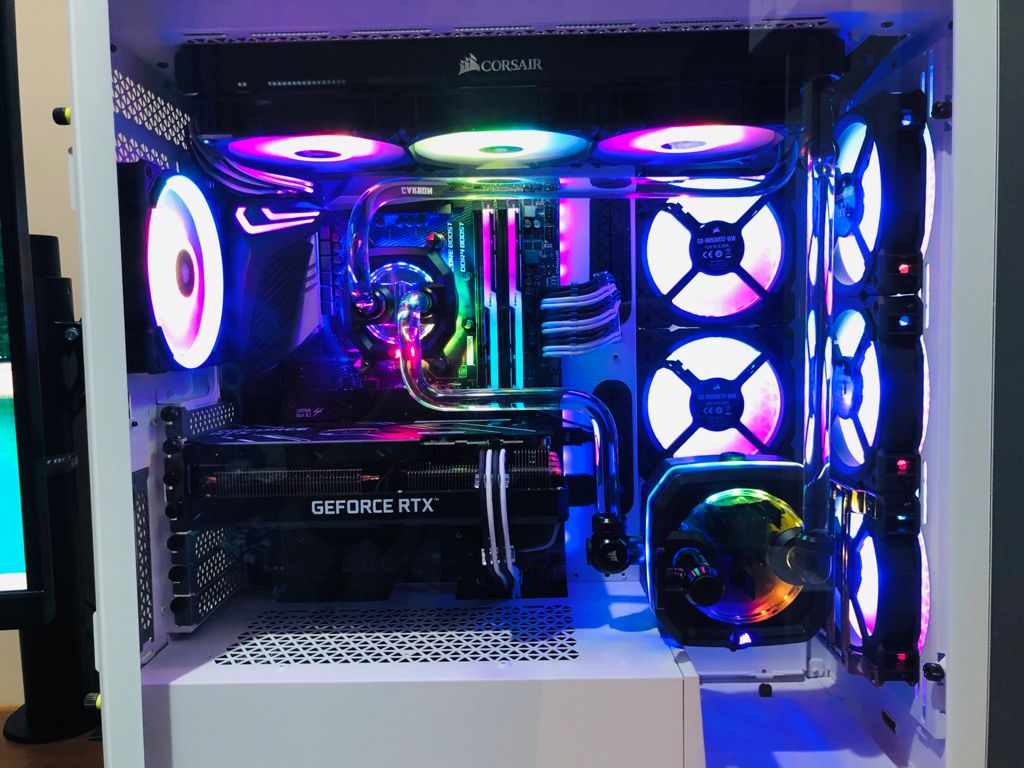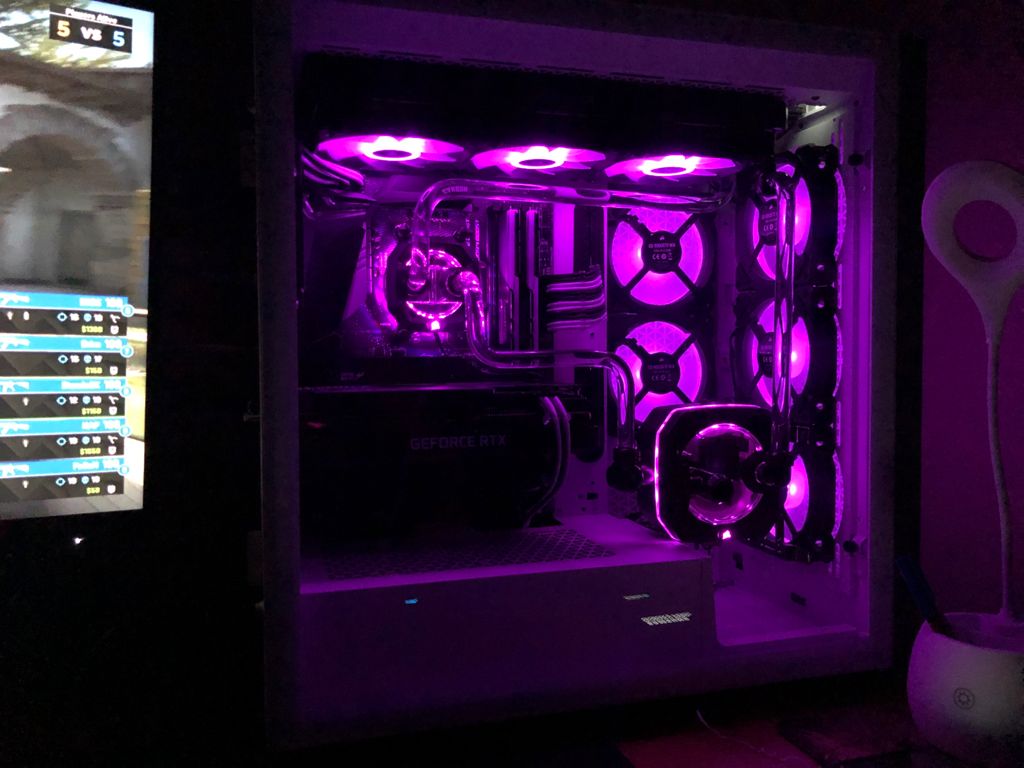 This was my first ever PC build. So I am not sure if I have messed up anything.
Parts:
PCPartPicker Part List:
https://pcpartpicker.com/list/w8nTGq
CPU: AMD Ryzen 7 5800X 3.8 GHz 8-Core Processor
Motherboard: MSI MPG X570 GAMING PRO CARBON WIFI ATX AM4 Motherboard
Memory: G.Skill Trident Z Neo 16 GB (2 x 8 GB) DDR4-3600 CL16 Memory
Storage: Kingston A2000 1 TB M.2-2280 NVME Solid State Drive
Storage: Samsung 980 Pro 1 TB M.2-2280 NVME Solid State Drive
Storage: Western Digital Blue 2 TB 3.5" 5400RPM Internal Hard Drive
Video Card: GALAX GeForce RTX 3070 8 GB 1 click OC LHR Video Card
Case: Corsair 5000D AIRFLOW ATX Mid Tower Case
Power Supply: NZXT C 750 W 80+ Gold Certified Fully Modular ATX Power Supply
Monitor: Gigabyte M27Q 27.0" 2560x1440 170 Hz Monitor
Corsair Hydro X Series iCUE XH303i RGB Custom Cooling Kit
https://www.corsair.com/ww/en/Categories/Products/CORSAIR-iCUE/iCUE-Compatible/XH-Custom-Cooling-Kits/p/CX-9070004-WW
Along with additional 7 LL120 Fans.