The holiday shopping season is just around the corner and the Tom's Hardware Community needs your help! While the season is mostly filled with joy and cheer, it can also be full of dread. Yes, the dread of finding those unique gifts for that special someone, or, in those especially awful situations, special
someones
.
We in the Community know what a difficult task this can be. That last minute scramble to your nearest big box store, followed by a breathless search for what always remains a complete mystery. How does one find that special gift for that special someone?
If you're reading this for help than you've come to the right place. Tom's Hardware is the authority in tech for a reason. It's the Community of course! We're turning to you, our dear Community members, to help us find the perfect stocking stuffer for that special geeky person in your life. We created this thread so you can offer your most awesome, most fantastic gift ideas at a value and cost that won't break the bank.
Welcome One And All The Tom's Hardware Stocking Stuffer Value Gift Guide!
We'll be keeping this thread open and stickied throughout the holiday season. Show us your best deals and your go-to gift ideas for the hardware enthusiast in your life. We're looking for items
$50 and under
. Think products like thermal paste, cable sleeves, USB Drives, geeky toys, and more!
To get you all started the Editorial and Community Teams have assembled a list of examples below. When submitting please be sure to link to the products and include the product name and pricing, oh and an image of the suggest product can't hurt.
Help us help you find the perfect gift for this holiday season!
AtGames Sega Genesis Flashback
Although Nintendo's SNES Classics high up on gamers' wish lists this year, limited supply will prevent most of us from getting one of these consoles. There is an alternative, however, which also provides an enjoyable retro gaming experience. AtGames Sega Genesis Flashback comes loaded with 85 original Sega Genesis titles including Sonic The Hedgehog, Sonic The Hedgehog 2, Phantasy Star 2, Mortal Kombat, Shinobi III, and Golden Axe. The system can also play titles loaded from Sega Genesis game cartridges, comes with two wireless controllers and outputs at 720p resolution.
Raspberry Pi 3 Model B
The Raspberry Pi is one of the ultimate gifts for tech enthusiasts. You can use it to study software development, and eventually you can use it as a controller for robotic devices. Or if you aren't interested in developing software, you could use it as a lightweight computer for watching videos, browsing the web, or playing Android games. The Raspberry 3 Pi Model B is significantly more powerful than the original Raspberry Pi or the Raspberry Pi 2. It uses a Broadcomm SoC with a quad-core 1.2GHz ARM processor. The SoC uses Broadcom's VideoCore IV graphics processor as well.
Anker 20000mAh Portable Charger
Portable devices have become a part of our everyday lives, and nothing's worse than when your smartphone or tablet runs out of power while you're in the middle of using it, or worse, when you need it most. Portable power banks are an easy solution for keeping your devices charged on the go, but it is important to pick a high quality unit that is safe and works well. This power bank by Anker has a max charge of 20,000 mAh, which should be sufficient to charge your smartphone multiple times.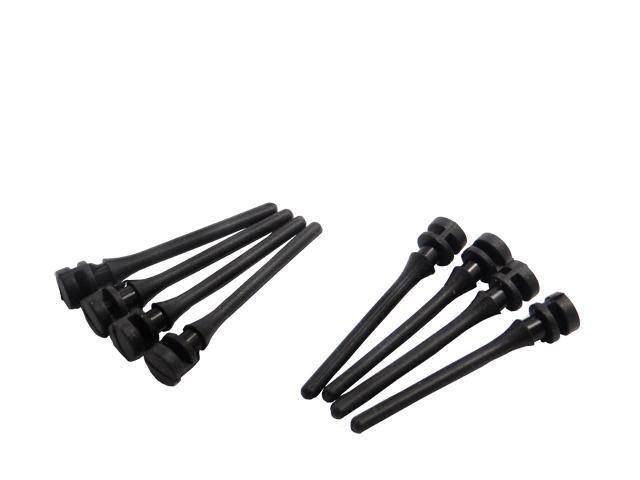 Akust Anti-Vibration Rubber Fan Screws
Case fans are essential to keeping your PC cool and functional, but the noise they generate can be bothersome. Anti-vibration rubber fan screws help to remedy this situation by keeping the fans from vibrating against the case, which reduces the amount of noise they produce. Because these are technically unnecessary, they often don't make it into a system builder's budget, which means your techie friends likely won't have them, which will make them very well appreciated.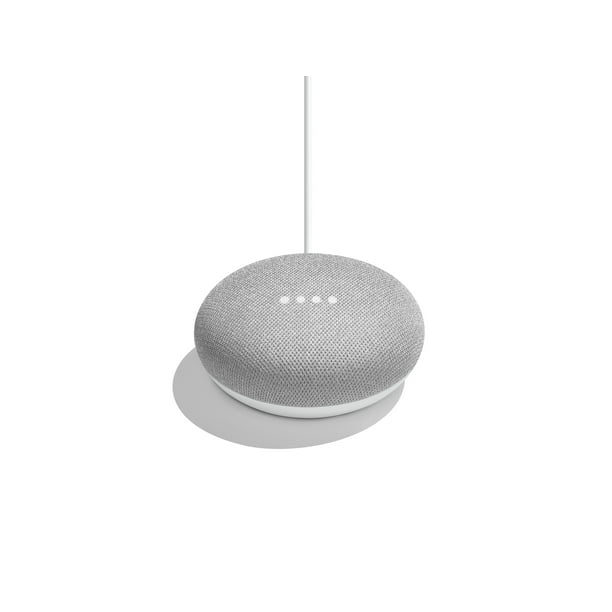 Google Home Mini
This smart little voice-enabled assistant will become your best friend (or replace one of them), as it answers your queries, plays your music, controls your Nest thermostat or Philips Hue light kits (foreshadow), reminds you of appointments, stores your ideas, and much more. (And sure, it's Google, so insert favorite big brother fear here as well.) If nothing else, it's also a great party piece, solving disputes and serving as endless entertainment -- she even has a sense of humor (try telling her she looks pretty), and she'll play group-oriented games, like group trivia contests, and Mad Libs.
Silicon Power 128GB Elite microSDXC
You may question why someone would need to hold 128GB of data on their smartphone or tablet, but if you travel extensively, having this much content saved on your phone often comes in handy. That's literally days of videos and music, and it could hold dozens of large Android games. If your friend is a gamer or techie and doesn't already have one of these, they will be thankful for it. As a word of caution, however, you may want to double-check what model of smartphone they have first, because not all smartphones will accept a 128GB microSDXC.
TaoTronics Eye-Caring LED Desk Lamp
The TaoTronics Eye-Caring LED Desk Lamp can emit light in five different color modes. This lets you adjust the light to best suit your eyes and the ambient lighting of the rest of the room. This can reduce eye strain when reading over long periods, and help to make you more productive while working in your office.
Elan RFID Blocking Men's Wallet
With banks integrating NFC technology to hasten credit card transactions, it is now easier than ever for someone to steal money from your bank account. By simply standing close enough to you with an NFC enabled card reader, someone could charge your credit card without your knowledge. RFID-protected wallets can prevent this from happening by blocking radio transmissions between your credit card and card readers. This RFID-protected wallet from Elan is a fairly nice wallet as well: it's made of leather, has nine card slots, and two bill pockets.
Belkin 55-Piece Computer Tool Kit
This 55-piece tool kit has a wide range of tools for building a computer or working on electronics. The kit has the basic screw grabber and screw drivers that you find in essentially any tool kit, but it also has a soldering iron and wire cutters for repairing damaged electronics. There is also a small socket set, which really isn't useful for building a PC but still may come in handy.