Did anyone of you get the trial key?I received the newsletter from nvidia yesterday but by the time I responded to it,I was too late
Those of you got lucky,what rig do you have? and please share the performance you experience tomorrow onwards.I wanna knw how our systems and GPUs handle it... so p-l-e-a-s-e
Here's the newsletter -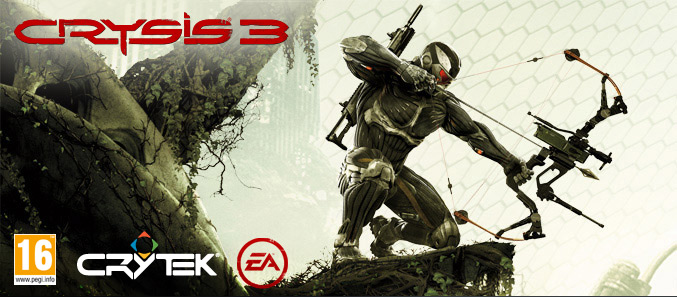 START THE HUNT. JOIN THE CRYSIS 3 ALPHA TRIAL
Assess. Adapt. Attack. In Crysis 3, the limitless versatility of the enhanced Nanosuit transforms you into a technological predator. Some of your best tactical options will be forged with customizable next-generation firepower.
Be the first to play Crysis 3 in this exclusive Alpha trial. NVIDIA will be distributing 5,000 keys to the first 5,000 people who sign up starting at 8am UK time / 9am CET on October 31st, 2012.
Play will begin on November 2nd and will proceed until November 10th.
Enter Now