Recently I've reinstalled my OS. After that I've noticed that the GPU HotSpot temperature overly increased, although the overall temperature of the GPU has remained in the same familiar range in which it was before.
The difference has never ever been like that! 24 degrees!
To be clear I have Palit RTX 3070Ti Gaming Pro. And also I've did undervolt and OC'ed it. But I've been using those curves almost a year and everything was okay..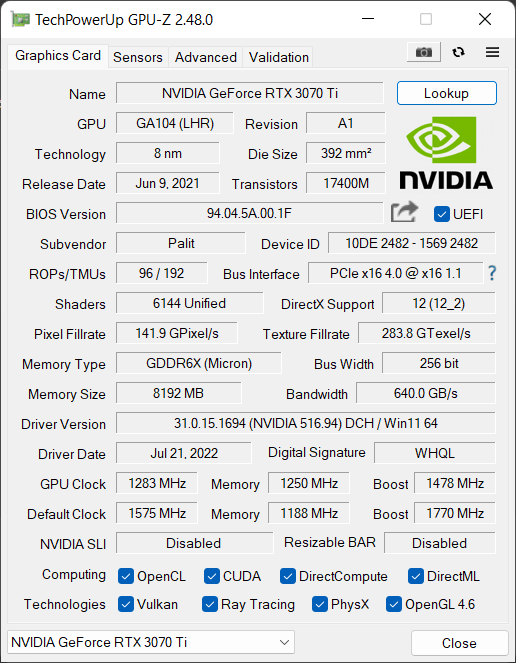 And also there is one more thing I need to say. 3 month earlier I've changes thermal pads with one of the coolmygpu copper plate.
I've used Noctua NH-2 thermal paste with it. I've never mined on my GPU but was very worried when memory temps were higher that gpu hotspot.
Thats why I decided to install copper plate. And after installation everything seemed perfect! Nice memory temps, nice gpu temps. But after 3 month and 1 OS reinstallation I am worried once again.
I don't think I can believe that 24 degree diff is normal. Is there something wrong? Is my GPU dying right now?