I repasted my Lenovo E480 for the first time earlier on this year using "
Cooler Master Mastergel Pro V2
" paste.
I could immediately see a huge speed increase, which was unbelievable.
A couple of months later though, my PC started running slow again and I had to crack my laptop open again!
When removing the cooling system, I was surprised to find an oily residual atop the processor (surrounded by some left over paste).
I though I might have not applied enough paste the first time around and I therefore applied a new slightly thicker layer of paste (after thorough cleaning of course).
Not even a couple of months later, here I am again with my PC getting sluggish!
Am I doing something wrong?
If not, what could be problem? Could it be that the heatsink needs replacement? I am wondering if the heat may have damaged it. Maybe it is not anymore perfectly flat (although I cannot tell by eye), preventing the paste to be homogeneously applied onto the processor.
Is this specific paste the problem? Should I use something else instead?
EDIT: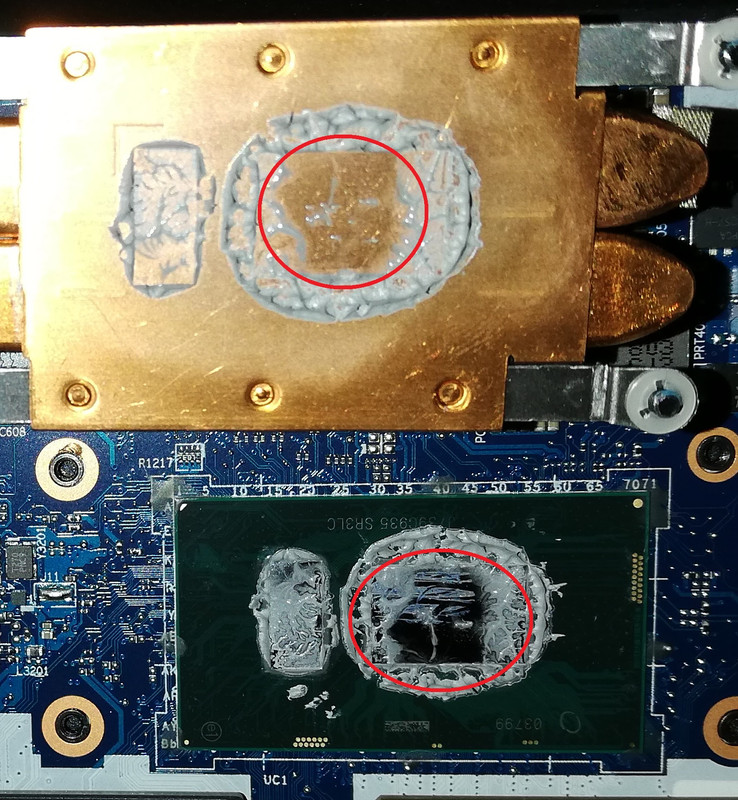 Last edited: