Thermaltake 1200 Power Supply has sparkling noises(like fan is hitting a wire) after running 1-2 hours. After shutdown and power on the PC again the noise disappears for another1-2 hours.
This is the power supply: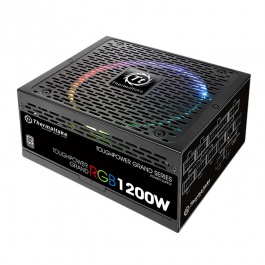 Toughpower Grand Series TPG-1200F1FAP–1200W 80 PLUS® Platinum Certified Fully Modular APFC PSU

www.thermaltake.com
This is the noise that is making:
View: https://www.youtube.com/watch?v=MpqiUsey5HM&ab_channel=%C3%87a%C4%9FatayAYDIN
I assembled this PC 8 months ago. Until now it worked perfectly:
Motherboard: Asus ROG Maximus XII Extreme
CPU: Intel Core i9-10850k
GPU: Asus TUF RTX3070
RAM: 32 GB
3 SSD and 1 HDD
This PSU should be loaded at half with these parts.
Is anybody having any idea why these noises appeared?
Last edited: