I'm trying to run an old Pacman game for Windows 95 called "Ms. Chomp":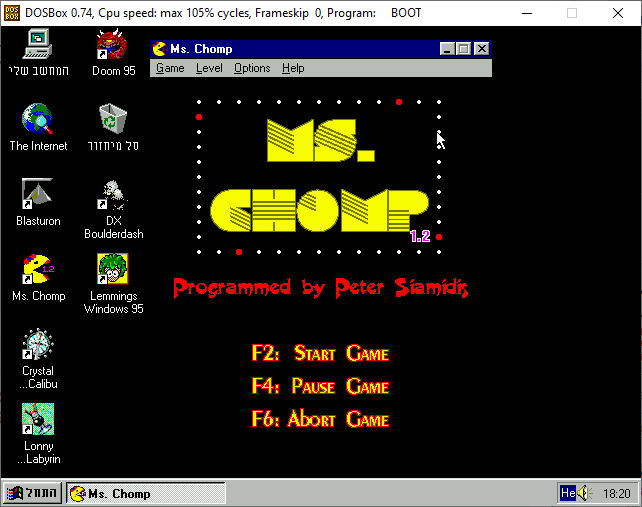 When I had my old computer with Windows 7 32bit, it run fine, and it still run fine on a package of Dosbox-X + Windows 95, as you can see in the screenshot.
But when I try to run it on my current computer with Windows 10 64bit (Version 1909), I get "
This app can't run on your PC. To find a version for your PC, check with software publisher
":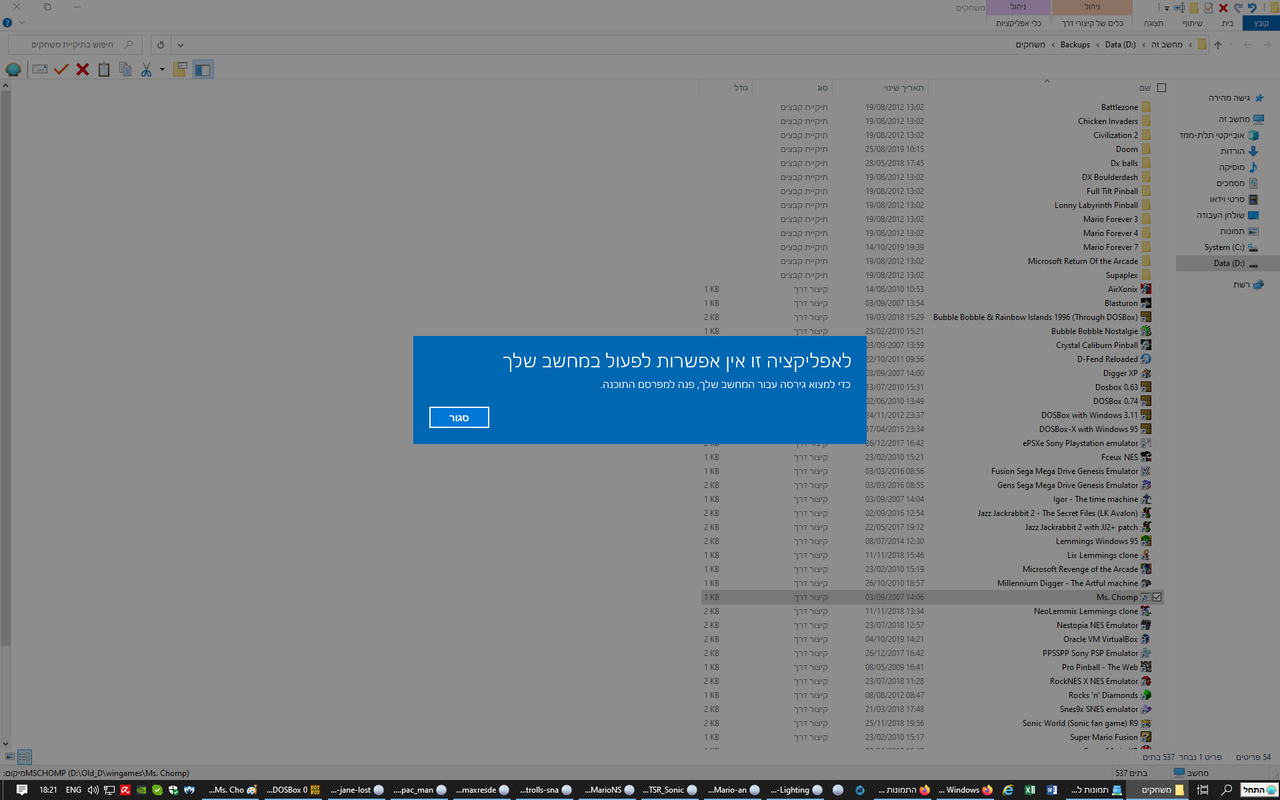 How to solve the problem?