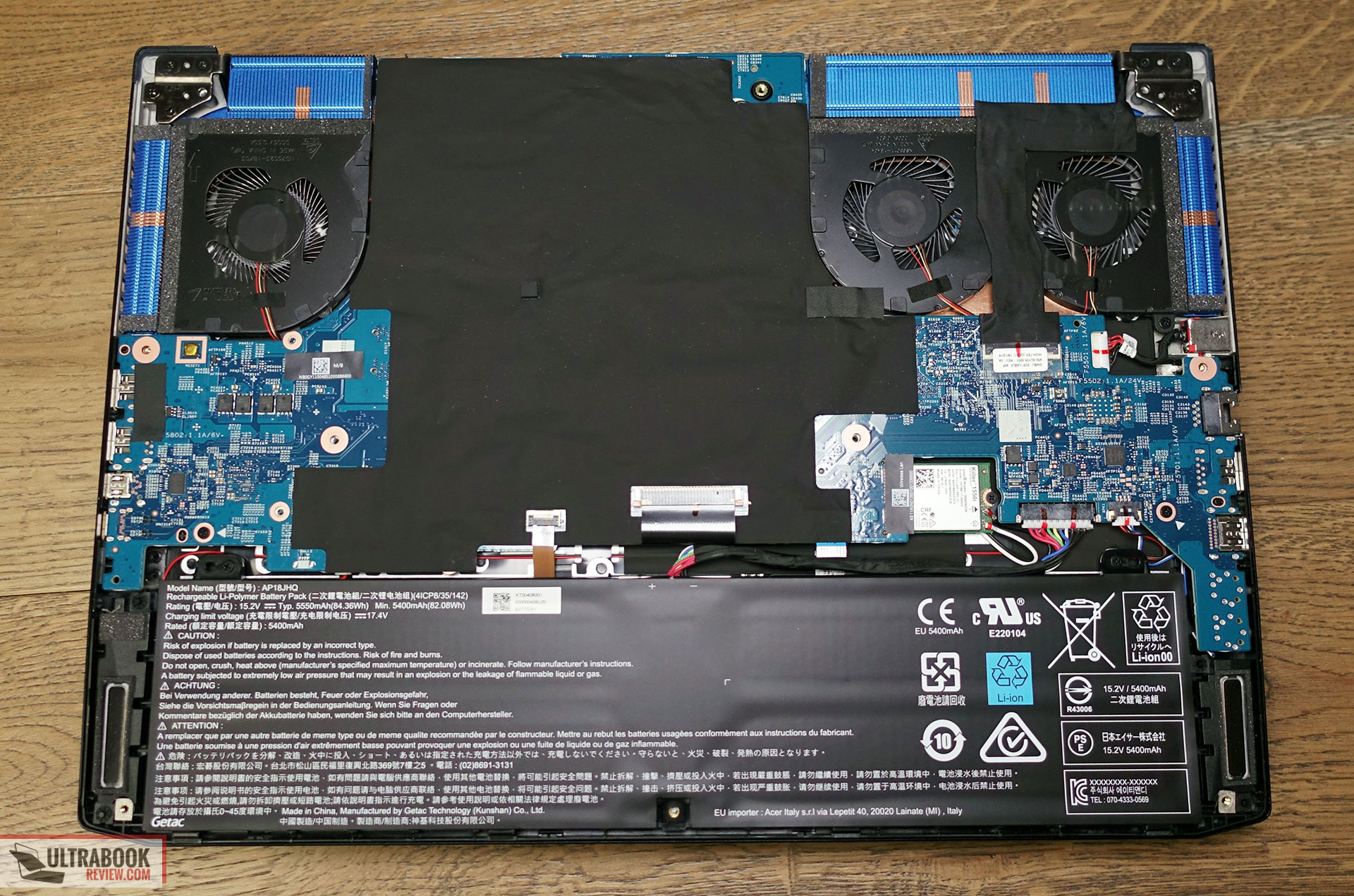 After 1.5 year of using the Triton 500, I've decided to open it up and do some replacement for the thermal compound but I run into 2 issues.
First of all, as you can see in the first picture, there a huge part of black tape cover a part of the mainboard which you have to remove to get to the screw underneath. But it also presents in many other part such as on the cable between the 2 fans to keep it in place, etc. So the first question is What replacement should I alternately use to replace this black tape ? And is it OK to leave it without the tape ?
Secondly, the thermal compound on the cooling itself, where should I use the thermal compound and where to use the thermal pad ?
Looking forward for your discussion