Hello,
I am not from the US so every component I will be talking about are in PAL format. NTSC is not an option here and I do not know enough about these old tech.
I would like to loselessly capture videos from all the VHS and Betamax tapes that I have because I heard that they lose their magnetism over the years and then become useless. I still have a West German made AKAI brand VHC player which has SCART and antenna outputs. (I will get a Betamax player later) When I connect the player to my LED TV via SCART/coaxial to Side AV, the picture and the sound are greater than I expected with smooth frame rate in 50Hz PAL. 25 FPS videos are really like 50 FPS!
However, I have a cheap, Chinese usb capture/grabber with its drivers installed.
I could not get sound from the tapes and the picture is horrible compared to the direct Coaxial connection to my TV. (I use the same TV for my PC as an output screen via HDMI 1080p in 60Hz) It gets even worse when capturing with that device. I tried every format option available for that (AVI, MPEG2, VCD, DVD, MPG4) Despite the big size from AVI output which was around 8 megabytes per second approximately, it was still noticeably worse.
I tried everything in an old laptop with Win7 32bit. Although I get sound this time, it was the same bad video quality.
There are no brand new TV cards here where I live, only some old second hands are available. I do not want to waste time and money for a bad, low resolution encoder or an incompatible one. My motherboard has one free PCI Express x16 (PCIEX4) slot, three PCI Express 1 slots and two PCI slots. I cannot find any information about TV cards for my motherboard.
My system:
WINDOWS 10 x64 PRO EDITION
GIGABYTE 970A-UD3P
FX 8350 @4.0 GHZ w/ HYPER EVO 212
CORSAIR 4X4GB 1600MHZ CL9 RAM
SAPPHIRE DUAL-X OC R9 280X
AOPEN 650W 12V 624W 52A BRONZE PSU
COOLER MASTER SILENCIO 650 CASE
SAMSUNG EVO 840 250GB SSD (OS INSTALLED)
SAMSUNG HD753LJ
Her are the second hand TV cards, my purpose is to get lossless videos no matter what the sizes will be, I have one terabyte free space and then I will encode the videos too.
AverMedia studio 203
AverMedia studio 303
AverMedia M150 - D
And this one, AverMedia HD DVR Video Capture card with the HDMI cable in the background! But it is very expensive. Would it be overkill for VHS/Betamax tapes or the best option ? I never watch TV or stream PC games and will never go beyond 1080p@60hz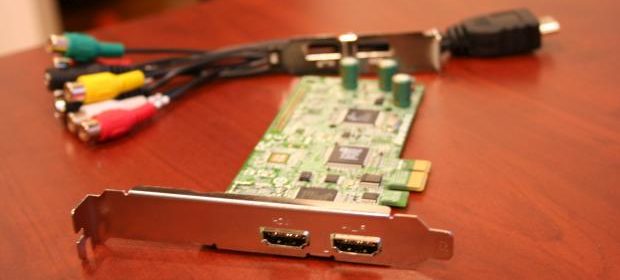 TL;DR
I am going to capture VHS and Betamax tapes with the best quality so what should I do ? Storing very big lossless files are not a problem for me.