Hello,
I ran into a strange issue today. I have two Disks on my laptop. One is an SSD (Windows) and the other is a 2TB HDD. Now what happens is if I try to open anything associated with the 2TB HDD the laptop does not respond and the task manager shows 100% utilization for the HDD. By the way, there is no operating system on my HDD. Even deleting a file that's 5MB is taking around 1 minute or so.
I tried moving a large file (around 1. 8 GB) from G drive to D drive (Both the volumes are on the HDD). It shows that it is going to take approximately 2hrs to complete and all of a sudden the file explorer says... Not responding. Any small operation on the HDD is making it go to 100% utilization. It is taking unbearable time to even open the disk management console.
Are these the signs that my HDD is dying?
Any help is appreciated. Thanks.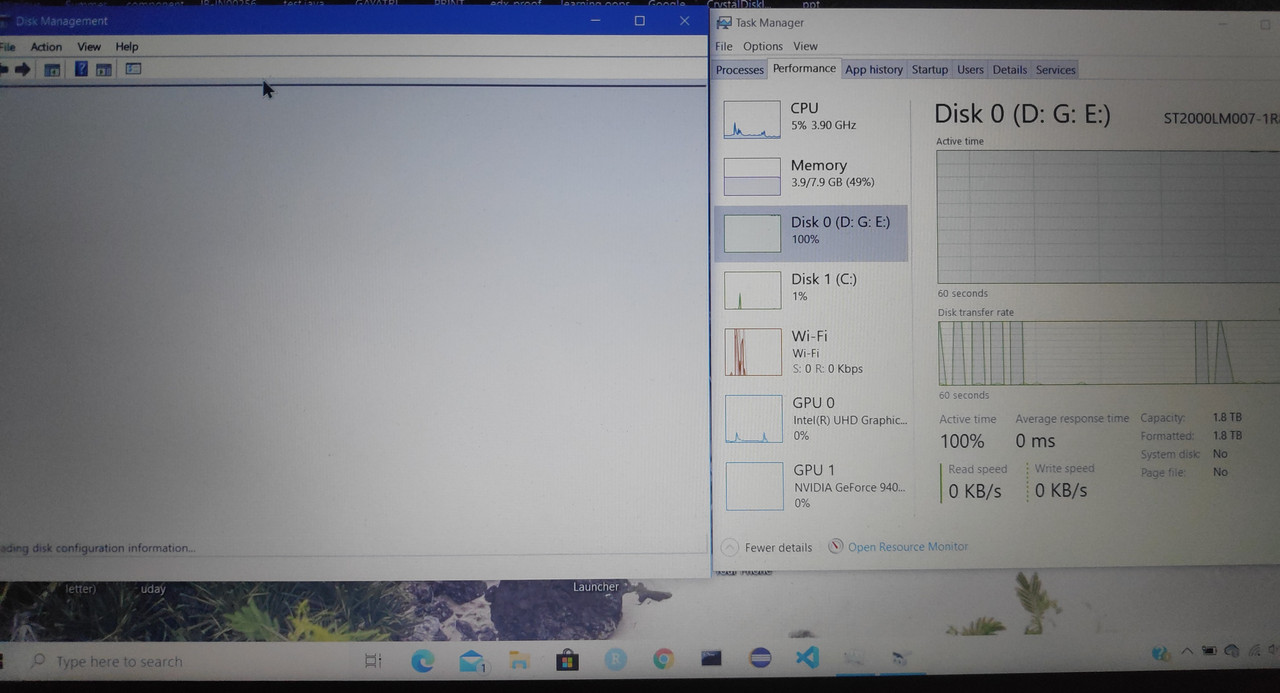 My Laptop's configuration:
Manufacturer: HP
CPU: i7-8550U
RAM: 8GB
SSD : WD Green 120GB
HDD: Seagate 2TB
GPU: Nvidia Geforce 940MX 4GB
Last edited by a moderator: