Hello everybody, thanks for checking this thread. I've ran into quite an interesting crash as of lately. I've reinstalled Windows 10 on an SSD, made sure all cables are in order, solved most of the issues the computer in question had, but I can't scratch my head for the love of god on this one last problem.
It BSOD's randomly, doesn't write minidumps once it crashes.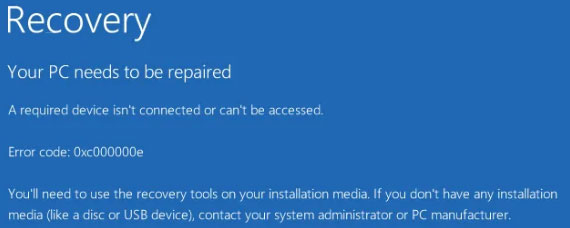 Here's the catch though. Every time I looked up the error code/message online, I've seen people complaining that their PC
boots
up with that error message. Mine
crashes
and immediately pops up with that error. Restarting the PC makes it work until it randomly crashes again. I've reseated pieces, went about replacing some of them, ran cmd prompt commands (chkdsk, sfc scannow) and even used the windows troubleshooter. Nothing worked.
PC crashes even when in IDLE.
Operating System: W10Pro 64-bit
CPU: Intel Core i5 650 @ 3.20GHz ( runs around 60C, doesn't overheat)
RAM: 8GB Dual-Channel DDR3 @ 531MHz (7-7-7-20)
Motherboard: Lenovo
Graphics: NVIDIA Geforce GT 630 ( 65C, doesn't overheat )
Storage: 111GB Patriot Burst, 465 Western Digital WDC WD50000AAKS-75A7B2
I am dumbfounded on what the problem could be. I have a Windows 7 partition installed as well, it never crashes.