Hi ,
I would like to ask you for advice, iam thinking about how to change my pc so i can play cyberpunk 2077.
The system requirements: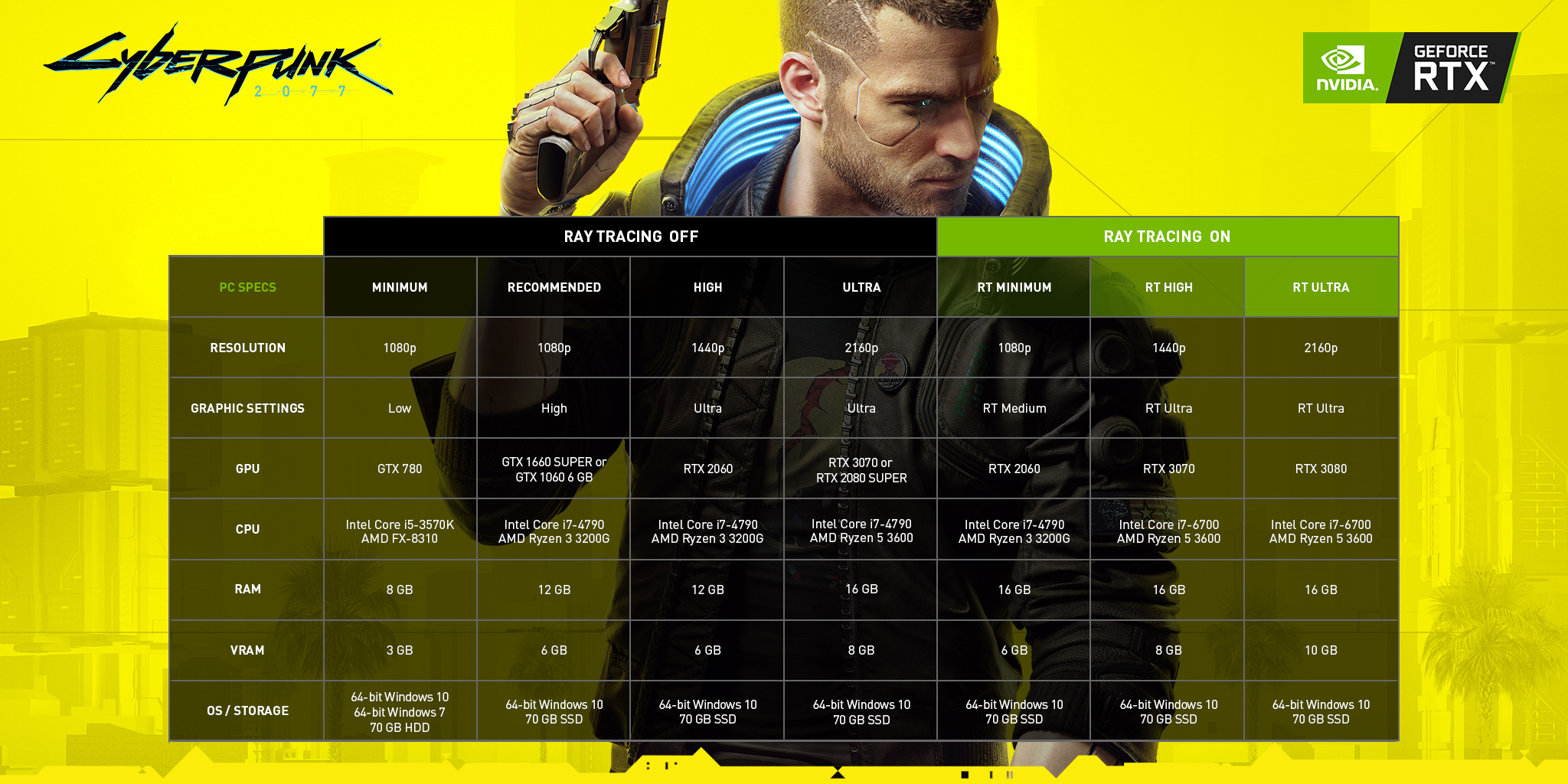 My PC:
Intel Core i7 5820K
MSI X99S SLI PLUS Intel X99 (So.2011-3 Quad Channel DDR4 ATX Retail)
16 GB DDR4 RAM
Fractal Design Define R4
450 Watt Corsair CS Series Modular 80+ Gold
MSI GeForce GTX 960 (2GB)
I think that my CPU can still handle the game and I with a better graphics card i could play on mid/high settings.
CPU Comparison i7-4790 vs my Core-i7-5820K
Am I correct or is this more "wishful thinking"?
My plan would be to buy a RTX 3070 with a new power supply (650W) and in a few years when the CPU is no longer up to date, to upgrade the motherboard, the RAM and the CPU.
What do you think of the idea? Should I consider anything else?
Thanks in advance,