Hi everyone. I got a used HD 7750 (low profile, two fans) and took it apart to reapply thermal paste. While doing it I found that the VRAM chips were covered by the heat sink with about 1mm gap between the chips and the heatsink. Since this was a used card I was not sure if this was by design. The reverse side of the heatsink above the VRAM chips had a thin film glued to it, about 0,2mm thick (an insulator?). There were four dark gray rectangles on the film opposite the VRAM chips.
I decided to experiment a little by removing part of the film above the chips and putting 1mm thermal pads on them so they touch the heatsink. After that I got about 84 C GPU temperature under full load (with default fan curve) and 80 C under full load with 100% fan speed. The fans initially were very noisy and I cleaned and lubed them before testing. Not sure if they work at full capacity.
Are these temps too high? Did applying the thermal pads break normal GPU cooling? And of course what was that film under the heatsink??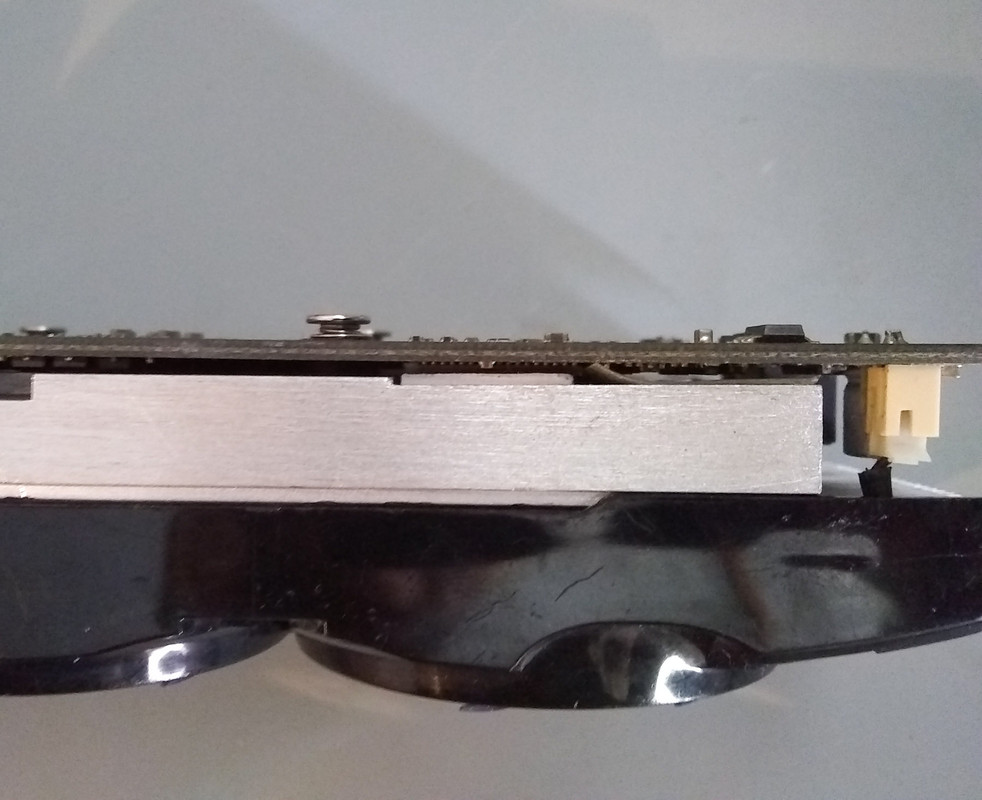 Last edited: