Hi everyone.
I just upgraded my PC to WIN 10 64-bit (yeah, a little too late
) but everytime I power up my computer,
the screen stuck in Asus Logo.
This is the sequence I have:
- First, it shows me the Asus logo screen where I can press F2 o DEL to open the BIOS.
- Then, it shows me
only the Asus logo but without the loading circle
that is supposed to appear. I wait like 10 min or so but nothing happens.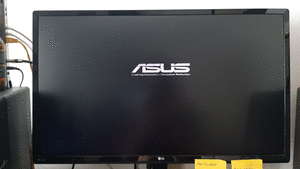 - Finally,
I press the restart buttom from the case.
The sequence start again but this time the Asus logo appears with the loading circle and WIN10 starts without issues.
After that, I can use my computer without any problems, crashes or blue screens. This issue didn't happen when I had WIN7.
Things I've tried:
Set the boot priority to Windows Boot Manager
Set UEFI boot mode
Change Ram slots in my motherboard or unplugged some of them when starting up.
Set Post Delay Time to 1 second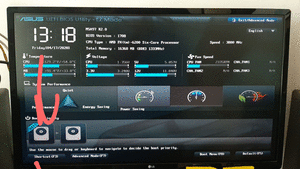 If you guys have any clue on what I'm supposed to do or fix, it would be very helpful.
Thank you!
My hardware (yeah, it's an old one
)
SSD WD 500GB
ASUS M5a97 R 2.0
16 Gb Ram DDR 3 (2 Corsair Vengance 4GB + 1 Kingstom 8GB. I have tried starting up without the Kingstom Ram but it was the same)
AMD FX 6200
GTX 970 4GB
Cooler Master 600W