My computer doesn't show text on applications using default system fonts a good deal of the time. Sometimes it's just single characters that get dropped, other times it is whole buttons. Examples:
This includes Kdenlive, Krita, Citra, and SMBX - these are the worst offenders. Other programs like Chrome, Affinity Photo, Spotify, and Blender don't have these issues, but those programs also have their own fonts instead of relying on the system fonts.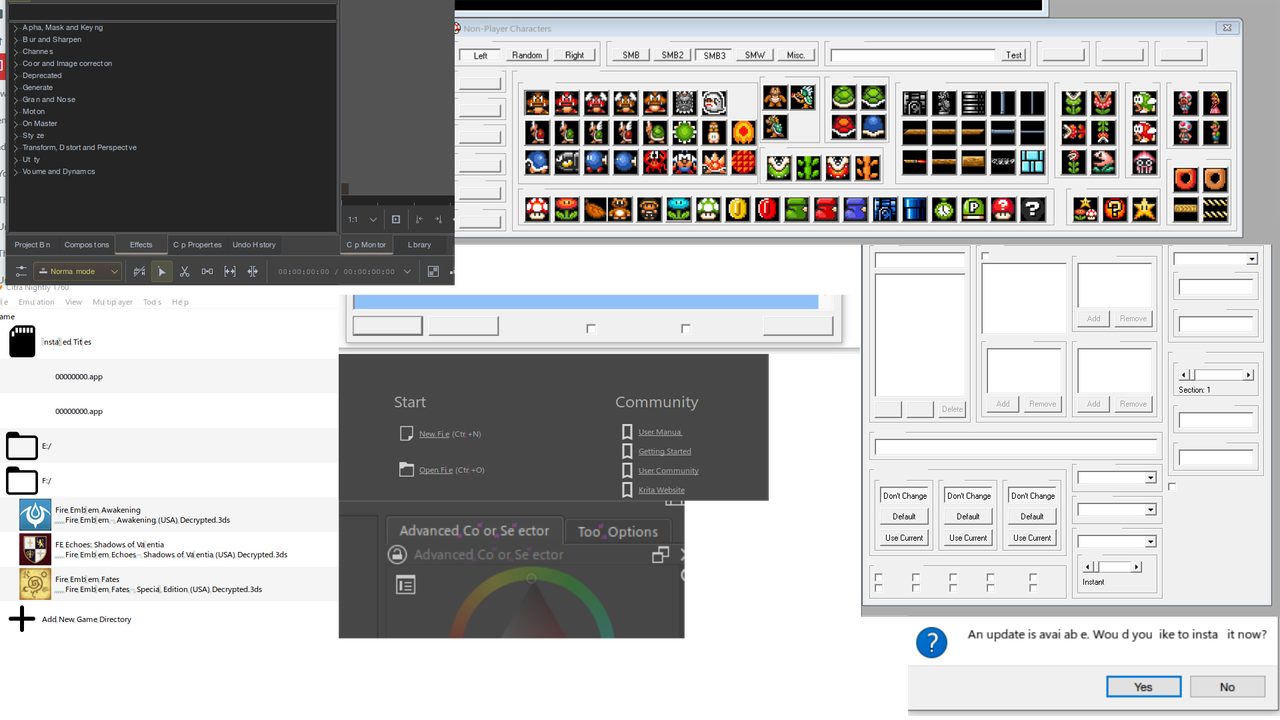 Ever since I installed Windows 10 on this computer, I've been trying to fix this problem. I built this computer from scratch, it's never had anything except Windows 10 on it. I've had this problem regardless of GPU driver- I've installed quite a few different NVIDIA drivers over the last 2 years on this computer, and I've never seen an improvement.
My system:
Ryzen 5 5600x
GTX 1660 Super
MSI B450 Tomahawk Max
Windows 10 Education 21H2
I've tried every solution I can find on the internet (a good summary is here:
https://appuals.com/fix-corrupted-fonts-on-windows-10/
), ranging from
Restore default font settings
to cleartype adjustments. None of them have made any difference. I'm thinking this might be a problem with how my computer is interacting with QT, since at least a few of the affected programs use QT, but I have no idea what to do about that. There's no information anywhere about "QT corrupted fonts" for Windows 10- the last information I can find is for Windows XP.
Any help would be greatly appreciated, this problem makes these programs borderline unusable at best. Thanks!