So I'm trying to lower my vcore, and I'm doing some stress tests with prime95. It's late at night, and temperatures look good, so I go to bed. Wake up to these temperatures: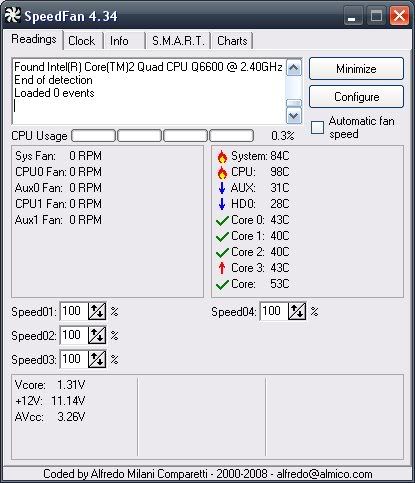 The cores are fine, but the cpu temp??!! How is that even possible? I'd expect my pc to be on fire if that was the case, and yet it's working perfectly.
Also, after 30 minutes of idle, it still says 98C.
WTF?