Just wanna share this. I've been looking for a defective gpu to try to repair and play with.
I found one recently in facebook marketplace, for ~$35. it's an XFX R9 390, only description was 8gb, defective. i pm'ed the seller and asked what it's problem was, he told me he bought it in aliexpress used but it wouldn't load windows and there was only an error message on the screen, i bought it right away...
so, here it is: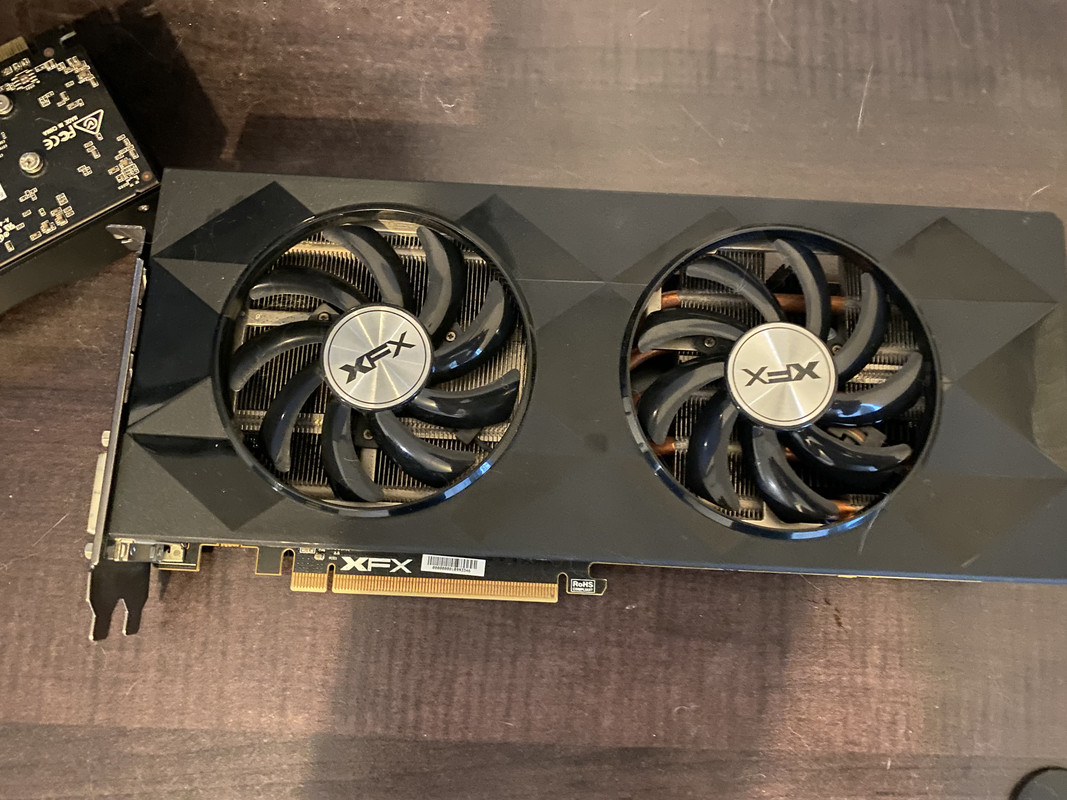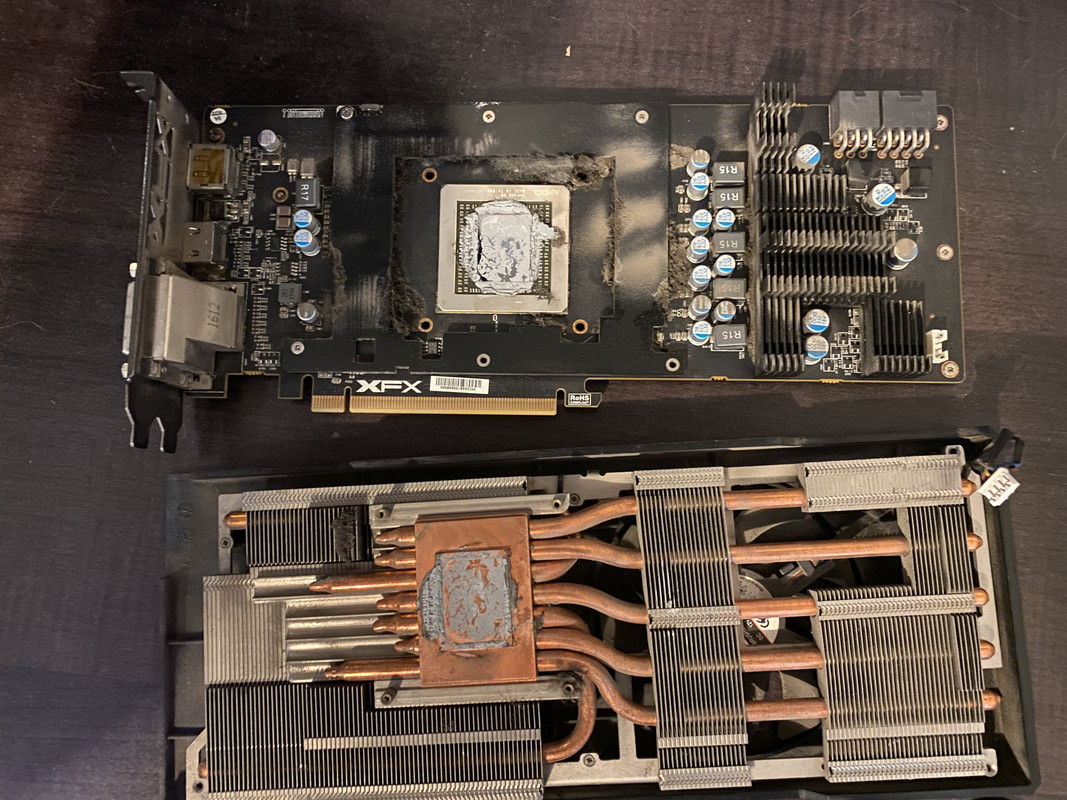 it's kinda dusty, but the thermal paste seems kinda fresh, two of the vram heatsink screws are missing. i cleaned it up and put it back together to test and see what could be wrong with it.
so i plugged it in my test bench... aaaaaaannnnd, it works.... no issues. i'm able to run various stress tests without any crashes or artifacts.
i installed it in my main pc and tried playing doom eternal, nothing out of the ordinary. it works perfectly fine...
made me wonder why the seller thought it was defective, and what this error code he was saying is... i got a hunch that the seller just
did not plug in the pci-e power connectors.
what other gpu related message would show up in post? he did not seem too informed when it comes to pc's so... hope this could be a great heads up for any newbies out there.
my only trouble with this gpu is it gets
hot
! it could get up to 94c+ at 100% fan speed in a stress test and 80c+ in game. i was able to undervolt -125mv at stock clocks and temps reduced 10c to a more reasonable 84c with lower fan speeds in stress test and mid 70s in game. i underclocked -50mhz and undervolt another -25mv to get to 67c in stress test, didn't test in game anymore. was too lazy to do any more testing at that point
another problem i have with it is the vram size is actually only 4gb, not the 8gb advertised. shame. was hoping to try my hand at mining crypto with this, but ethereum needs more than 4gb of memory. oh well might just try a different cryptocurrency if i ever feel like it.