Hey Folks,
I've been getting BSOD errors, but I can't figure out the problem because it seems to be different each time.
I've been able to snap a few pictures. Specifically, these pictures are from three BSODs in a row. The laptop starts up and I'll type in my password to login, but before hitting the desktop, its BSODs.
Here are my Specs:
Gateway ID49C01h
OS: W7 Ultimate 64-bit
Processor: Intel i3-350M
Video Card: Nvidia GT 330M
Ram: 4 GB
Here are the pictures:
I didn't get the entire monitor in the first picture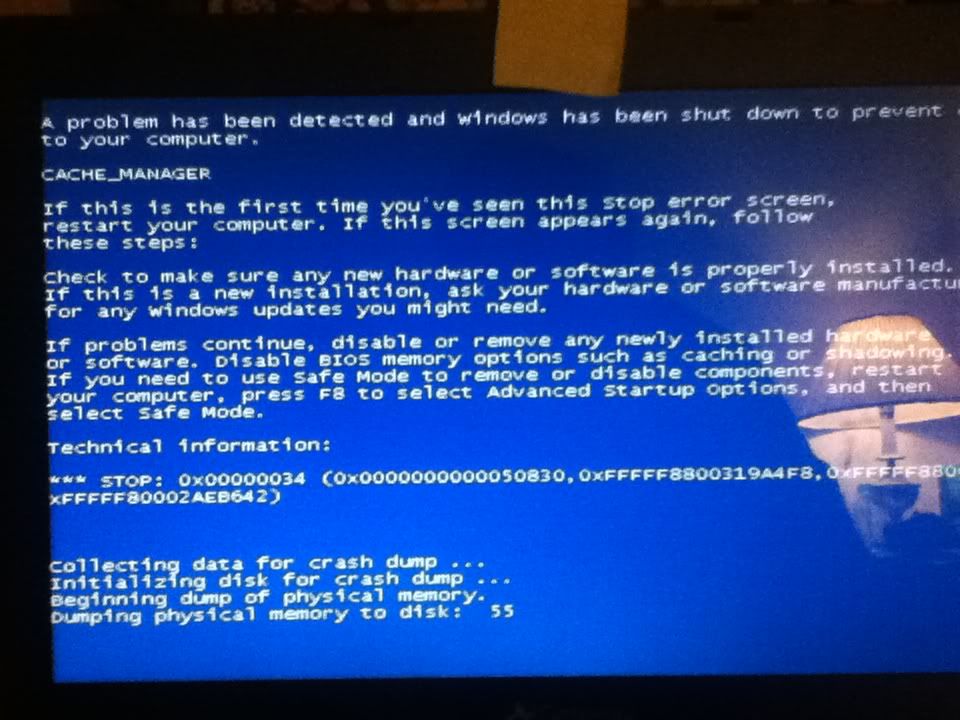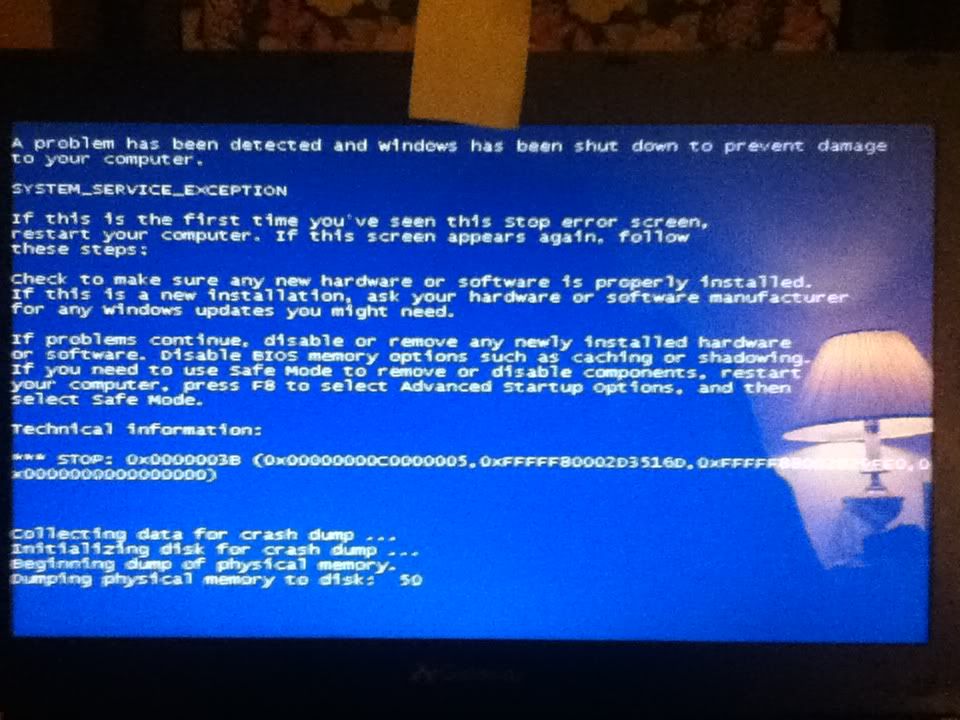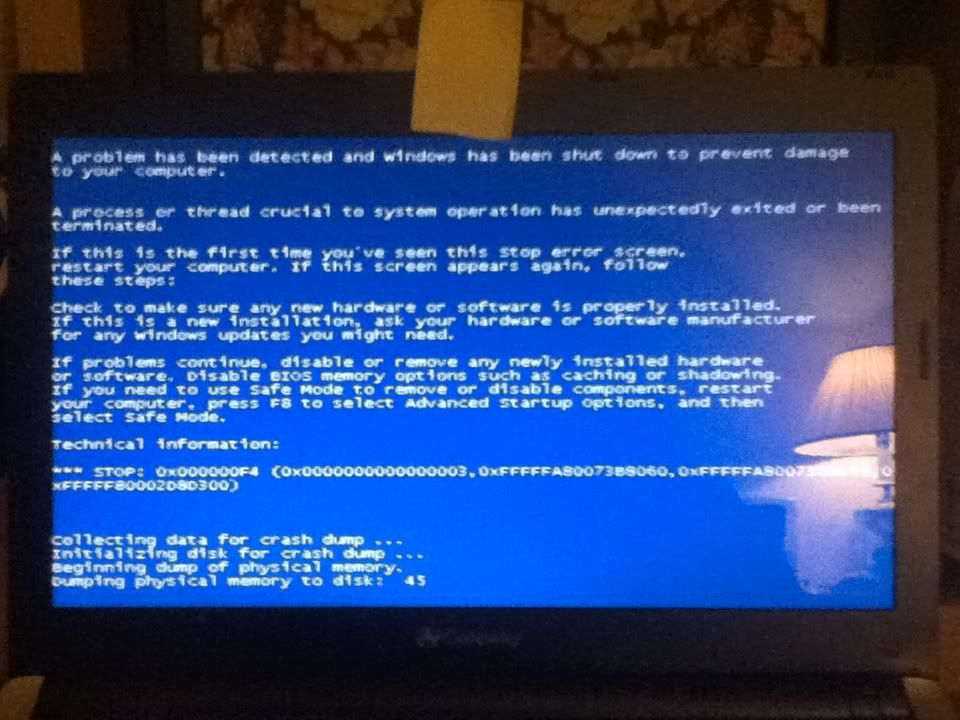 Thank you!