Hi,
I have a Zoostorm Desktop PC Win 10 Home AMD A10 7860K R7 250GB SSD 3TB HDD 16GB EF705. Motherboard is ASUSTeK A68HM-Plus. I bought this PC used due to my needs and budget and I've had it for around a year and everything has been working great until the past few weeks. On cold boot after being off for a few hours it would occasionally start up with a loud whirring noise which would go on for a few minutes before stopping and being much quieter/normal. The longer it is off the worse it can be. It is noisier than it was when I bought it and first started using it even during normal use.
I've assumed it is the CPU fan as CPU temp has been going over 60-70 degrees even when it is sometimes idle (although at present it is around 50 and fluctuating) and I think that it definitely needs replacing but I'm not sure what to replace it with as I've replaced most other parts in the past with PC's I've had but not the fan. The current one is a Delta Electronics AFB0712VHB DC Brushless 12V 0.55A 70x70x15mm 4 pin fan. It looks like I may only have to hopefully replace the fan and not the heatsink too as it just seems to screw in on top of it so should be easy enough to replace and install.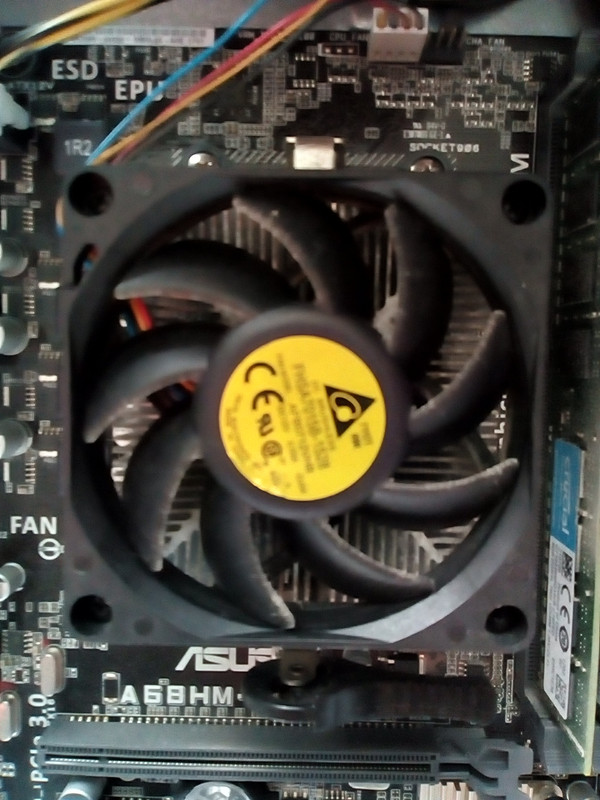 It isn't used for heavy CPU intensive gaming mainly the likes of Football Manager and for media etc.
Any help and advice would be appreciated.