Hey guys,
I have a quite old Radeon HD 7850 card here but it's giving me a headache since I'm using it with Windows 10.
Here you can see the problem in Need for Speed Underground: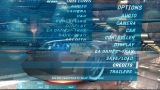 The problems are: Screen flickering, especially in Windows when switching applications, tabs or even hovering over buttons etc., crashes, graphic glitches and screen freezes.
I tried a lot of stuff.
Heaven 4.0 goes through on all interfaces (Dx11, Dx9 & OpenGL) without any flickering, crashes, freezes in the tests. Flickering occurs only at the loading screen.
3DMark2001 goes through perfectly.
3DMark03 goes through perfectly, besides the CPU Test. There I have flickering again.
GPU temp was always around 65 degrees.
All other components besides the GPU in that pc are totally fine and I can say for sure that those are working perfectly.
Can somebody tell me, what might be problem?