Hello,
So yesterday my sister was playing Roblox on my desktop when the screen went blue (no error messages) and after a moment the computer turned off.
When I tried turning it on again, the BIOS screen had a few artifacts (shown in the picture below) but the computer got past that and into the Windows recovery thing("Preparing Automatic Repair"/"your PC did not start correctly...") and had options for "Restart" and "advanced settings".
After restarting, the computer showed the BIOS screen, the windows loading screen and then black. The computer and monitor backlight was still on, though. And that cycle repeats whenever I turn it off and on again.
I tried booting it from the "Advanced options" menu, turning it off and on again a bunch of times, removing the power cable for a couple minutes and turning it on, reseating the ram and GPU, removing the CMOS battery for 5 minutes, nothing seems to make a difference.
Previous problems the computer had include:
-5 beeps from motherboard and no post (ram replacement seems to have fixed it).
-Computer doesn't post (but is on) after restart or sleep (I havent fixed it but i assume it has something to do with CMOS battery).
Computer Specs:
-FX 8350
-HD 7870
-8GB Kingston Fury single module
-Asrock 970 Extreme 3
Below is a picture of the BIOS menu, showing the two green rectangles which seem to be staying in the same place on the screen.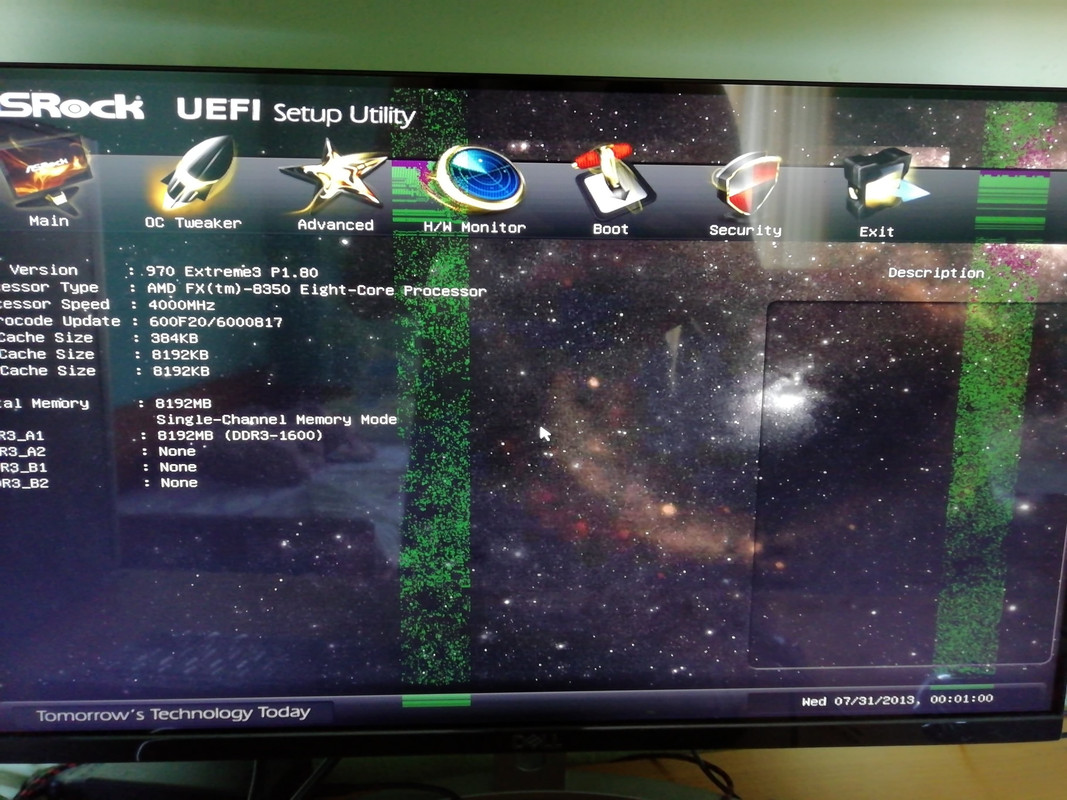 and an image of the artifact on the bios splash screen: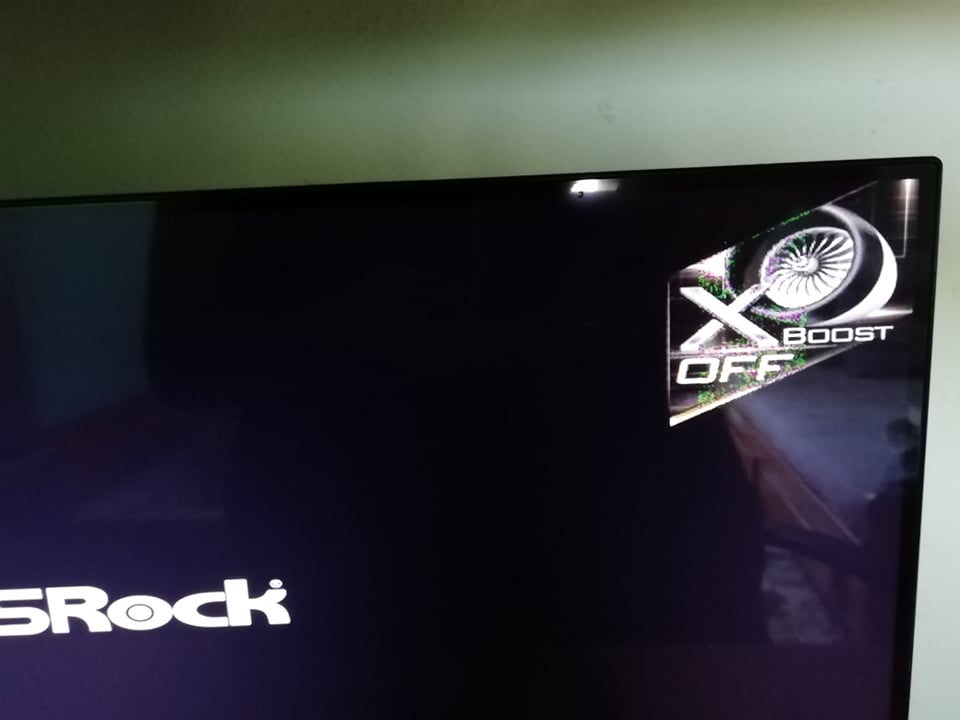 Any theories as to what has happened are appreciated. I assumed it was the GPU because of the consistent artifacts.