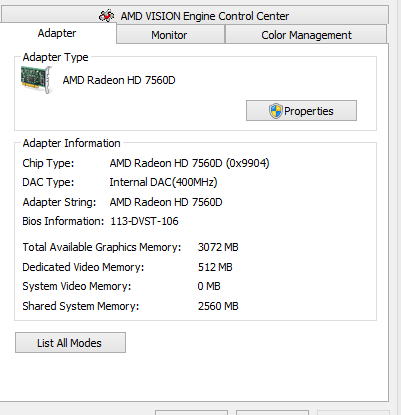 hello. i want to be able to run a three monitor setup of 24 inch LG's. i already have them picked out and all. i just realized (don't judge my common sense please) that my graphics card doesn't support multiple monitors linked together (pretty sure thats how it was explained). from my specs i understand that my processor is the AMD 5500 and my graphics card is AMD 7560D? i am pretty clueless haha. i apologize for my ignorance but some help is really needed on this part. anyways, on the back of my computer all there seems to be is one DVI port and one VGA port. i assume that three monitors would not work under these conditions.
what should i get to upgrade to a triple monitor display? would i need to upgrade my CPU for power? i have also heard about something called PSU, would that need to be upgraded? all of this is in a relatively low budget.
lastly, i will be gaming only on the center monitor. i can already assume that gaming on all three would require a large overhaul. the other two, however, should be able to play videos and maybe browser games, etc.
i am sorry for my ignorance haha, thank you all