What are those remote-connections?
Task-Manager has a vew settings, showing TCP and UDP connections is not one of them.
Is it possible with cmd/powershell?
Anyways, i installed TCPView from sysinternals.
As you can see on the image below: vchost.exe, lsass.exe, wininit.exe and system do not
display their remote adress.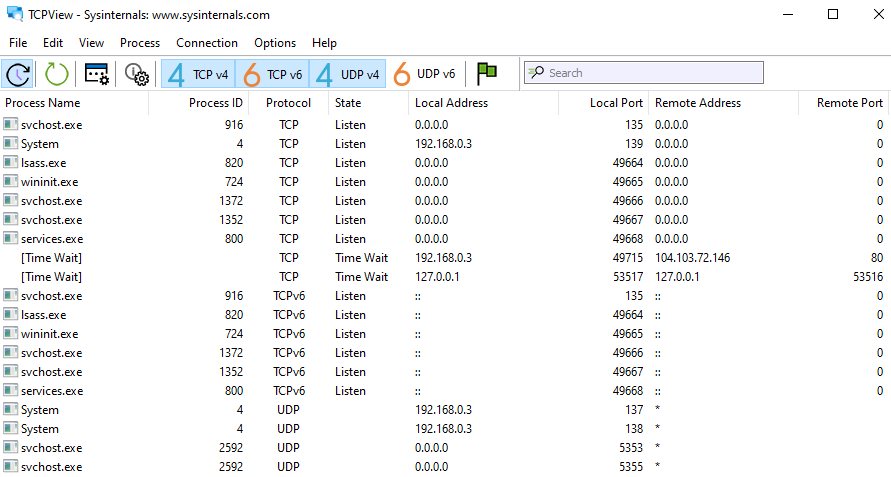 Why is that? What do the symbols instead of a remote adress mean?
Are they hiding their connection?
Last edited: