SOLVED!! (5/21/17)
I came back to this thread because I once again am trying to find the solution to this problem, and finally have figured it out. I noticed lots of other people posted since I made this thread who are having the save problem. It has to do with Asus's "Sonic Suite" software. I'll show the steps I did to fix it.
Steps to fix..
Open msconfig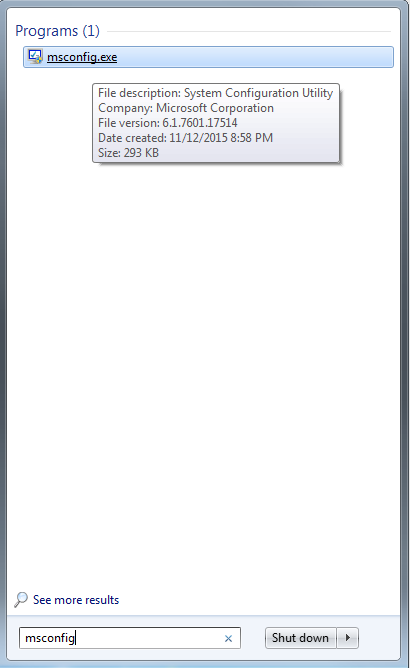 Click the "Startup" tab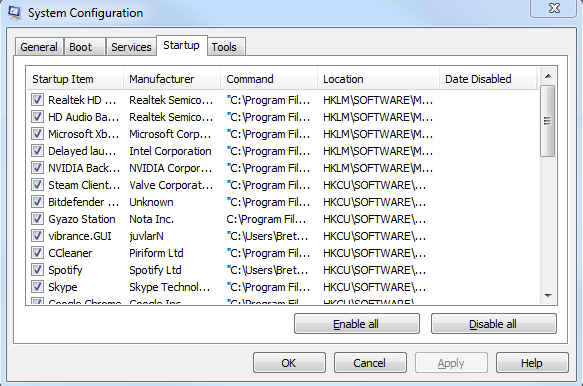 Uncheck "SS2UILauncher" and "SVLoadSense"

Restart
Now, Aero should stop lagging!
EDIT3: The problem is caused by Aero's "Desktop Composition" option! Why?!?! The only solution to this as of now is to disable this feature, which basically disables aero.
The problem I have just begun to experience today is a laggy desktop. When I drag on the desktop, drag windows, open new windows, etc.. I see pretty severe stuttering, however not the mouse cursor. I also get the message "Windows has detected your computer's performance is slow".
All of my hardware is at stock clock and settings. When I play a game, I don't have any performance problems, the problem is isolated to the desktop. I have tried ccleaner and quick scans with BitDefender anti-virus but neither have any effect.
In task manager my CPU usage is < 15% when idle, physical memory < 35%, and 0% GPU usage with 51% power usage.
My idle temps,
CPU - 25c
GPU - 63c (I use prefer maximum performance for power settings, is this high?)
Screenshot of Open Hardware Monitor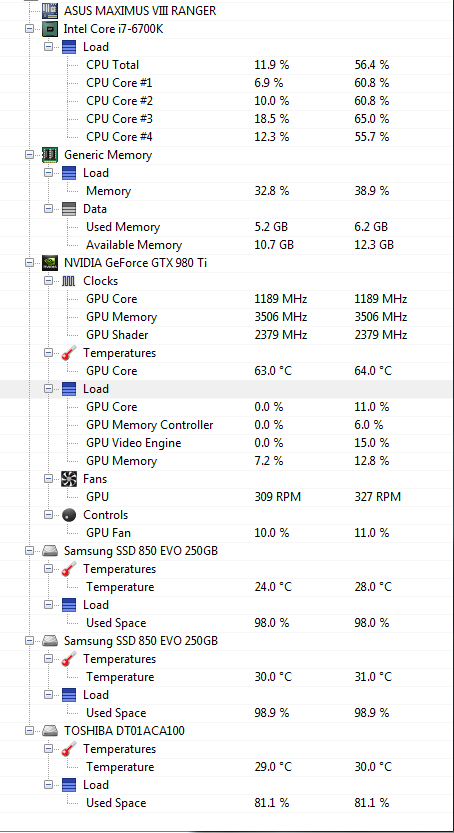 Any help would be greatly appreciated!
EDIT: I just now noticed that videos are very laggy as well, but games still run fine. I am running a full system scan now.
EDIT2: I've narrowed the problem down to windows Aero. When I turn off Aero all stuttering goes away, but when I turn it back on it returns!
EDIT3: The problem is caused by Aero's "Desktop Composition" option! Why?!?!