Hey all, I dunno if Im posting in the right section, but I bought a new air conditioner. It's a Panasonic one.
Just installed everything, but I noticed that there is a rubber plug but no hole to plug it into.
So, I checked the owners manual and I found this: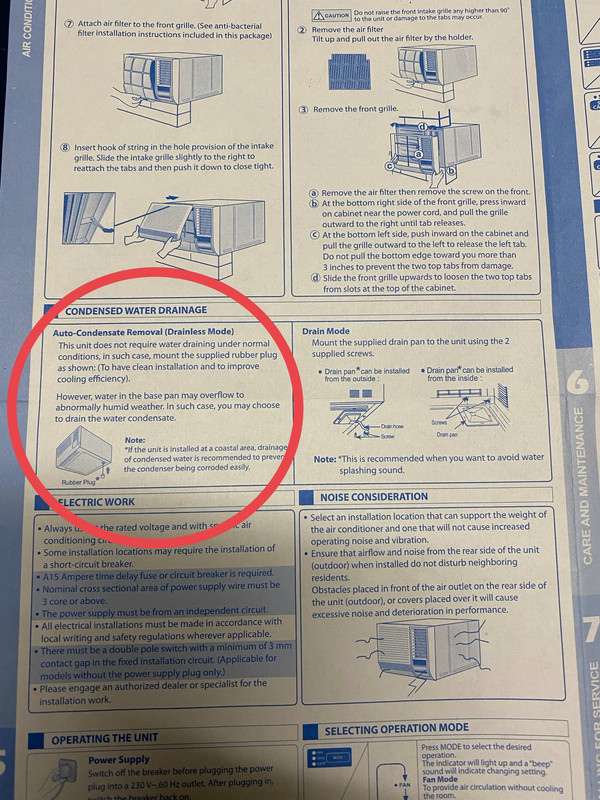 Circled in red, it says to actually plug the drain hole. Claiming that the air conditioner doesn't need draining under normal circumstances... to the right there is also an option to install the drain pan...
I've had A/C units dripping cause of clogged drains, I feel very uncomfortable intentionally plugging one, unless this specific unit was designed to be plugged, under normal circumstances.
So perhaps somebody could share some insights, to plug? Or not?
Thanks.