I was playing Tom clancy's ghost recon today and was feeling a little bit of lag that i hadn't before, so while in game i decided to alt tab and see if my gpu was bottlenecking but as soon as the game minimized my PC went to BSOD and displayed the error msg: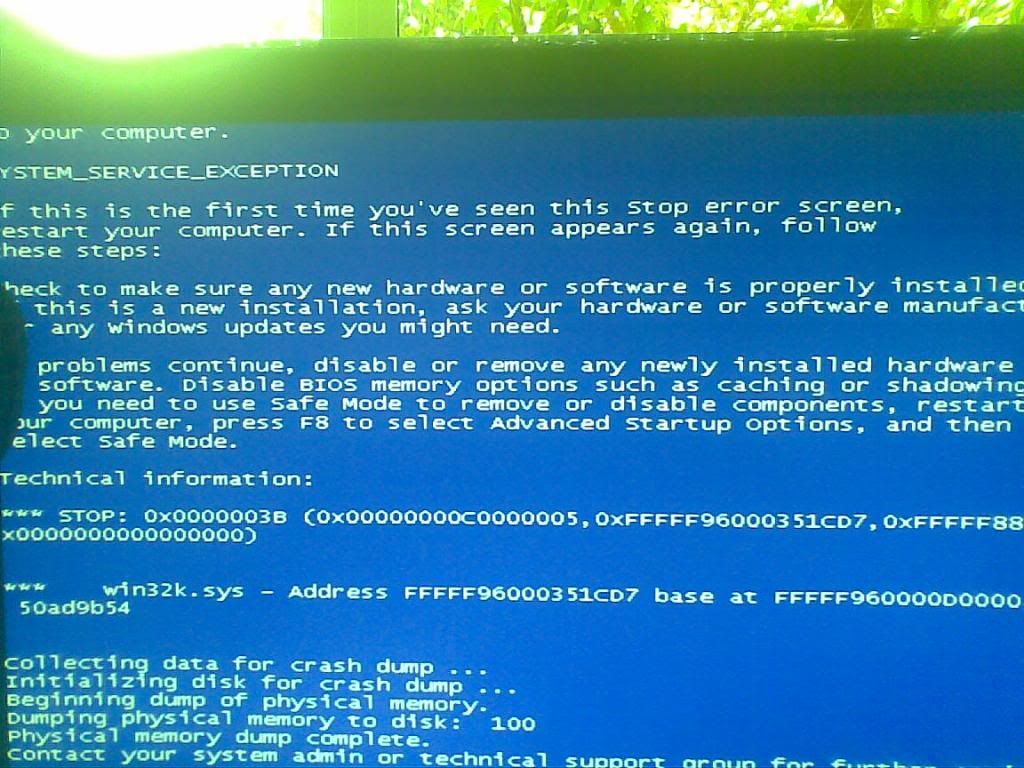 sorry about the quality of the pictures only had my 2mp phone camera on me. Just click on them to enlarge.
This has also happened to me with mirrors edge and bfbc2 usually when i close the games or minimize them.
Any help would be appreciated thanks.