Hello, I wanted to uninstall the stock cooler on my amd ryzen 5 3600 cpu and replace it with a simple water cooling system, when I unscrewed the stock cooler, the cpu was stuck on the cpu fan itself, I slowly heated up the heatsink and got the cpu out fo there and checked if there are any bends on the cpu it self, but there was no bends, after I cleaned the CPU from the greasy thermal paste, i wanted to put it back in the motherboard, when I lifted the lock up, and tried to place the cpu gently, it wouldn't fit perfectly, rather it would get in but it would rattle side to side, I will provide you two gifs of the cpu pins, and the 'rattle' itself.
https://giphy.com/gifs/f6bSmTUYSngQ3cJxAD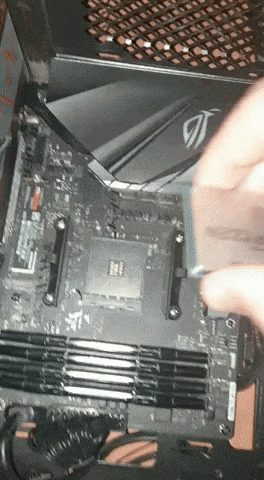 Discover & share this Animated GIF with everyone you know. GIPHY is how you search, share, discover, and create GIFs.
giphy.com