First PC build.
Nothing turns on.
Here are the details:
AMD Athlon 3000G Processor & stock CPU cooler
G.SKILL Ripjaws V Series 8GB 288-Pin DDR4 SDRAM DDR4 2400 (PC4 19200) Desktop Memory (Model F4-2400C15S-8GVR)
EVGA 450 BR 100-BR-0450-K1 450W ATX12V / EPS12V 80 PLUS BRONZE Certified Non-Modular Power Supply
Graphics Card: MSI GeForce GT 730 4GB
MSI ProSeries AMD A320 1st, 2nd, 3rd Gen Ryzen Compliant AM4 DDR4 HDMI DVI M.2 USB 3 Micro-ATX Motherboard (A320M-A PRO MAX)
Montech X1 ATX Mid Tower Case
Known mistakes:
I believe the front panel power connectors were first installed backwards (positives were negatives). These were changed but this did not change the outcome when trying to turn on the PC (nothing turns on, no signs of life).
What is generally done next?
Was anything plugged into the wrong spot on the motherboard?
I have started taking out pieces, and then pressing front-panel power button to see if there are any differences.
-Graphics card has been removed, but no changes.
-1 ram stick removed, no changes.
Also, there are two 4-pin CPU connectors from the power supply but the motherboard only has 4 pins in that part of the board (one of the 4-pin CPU power connectors is not connected).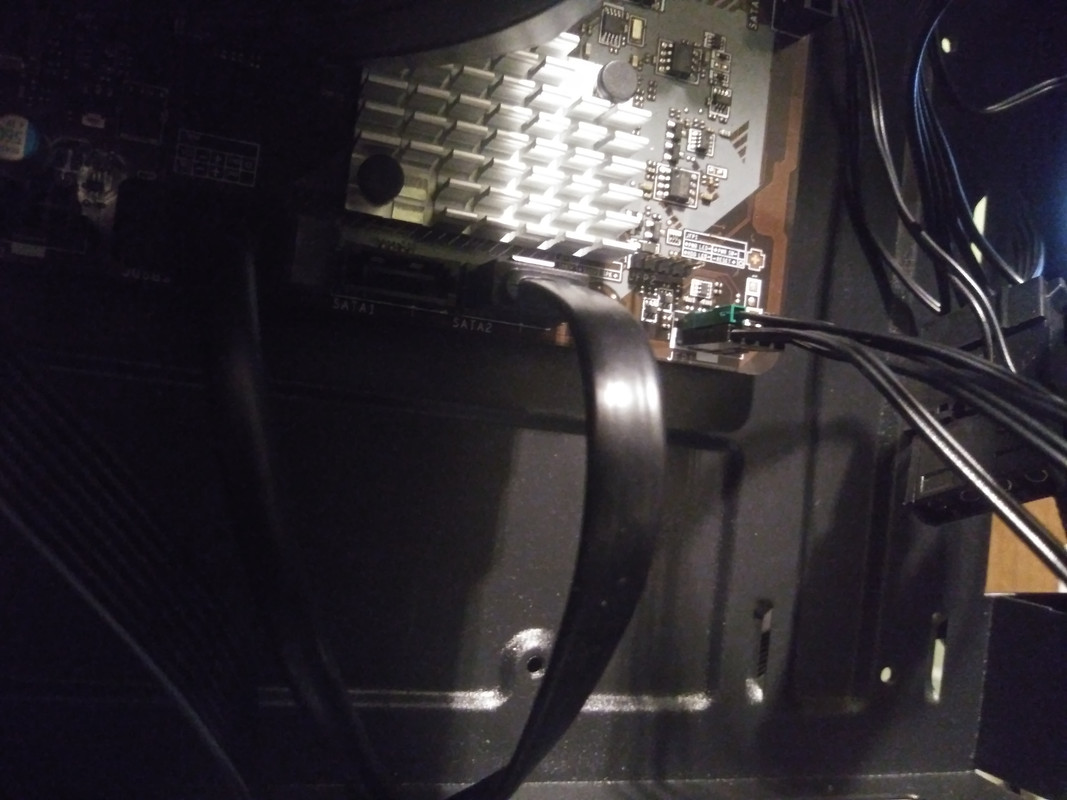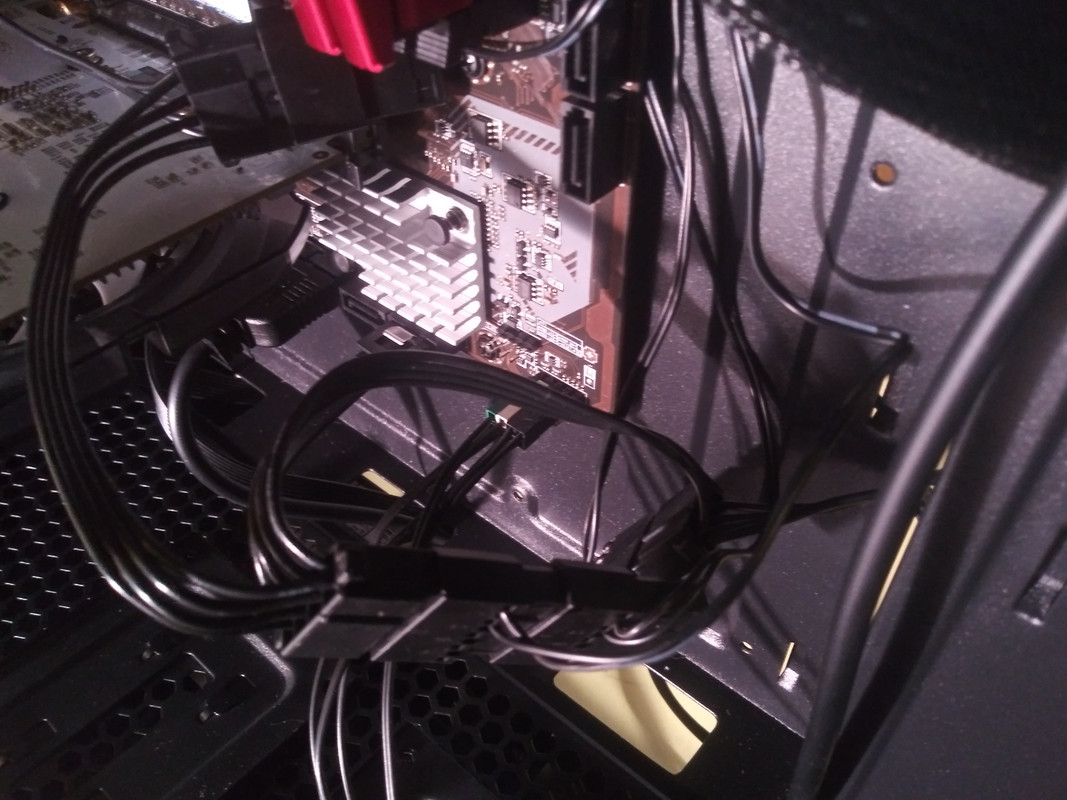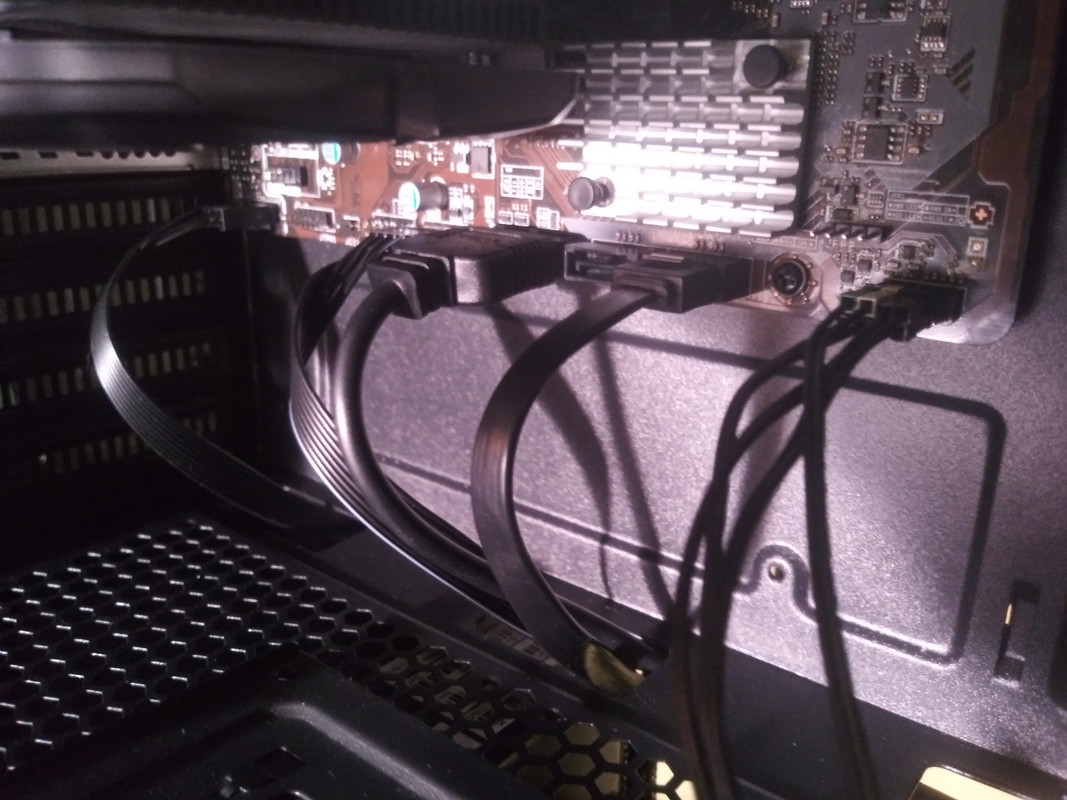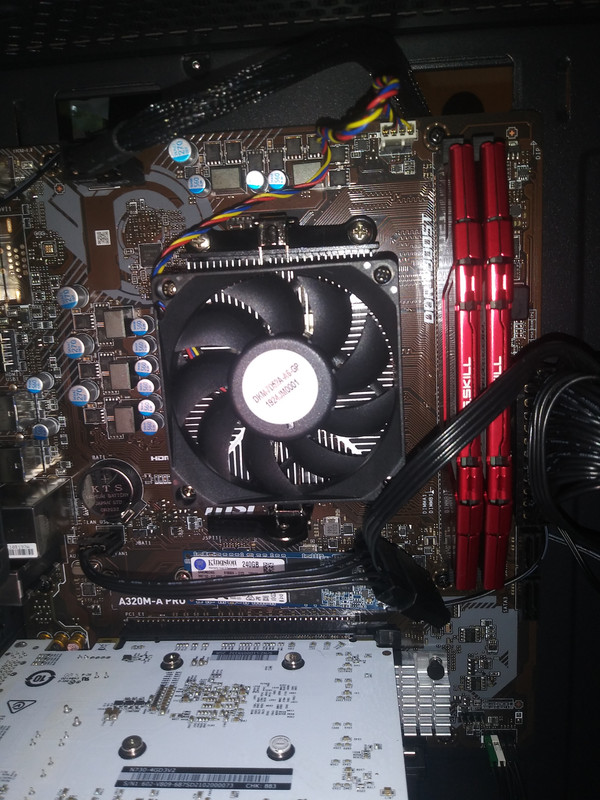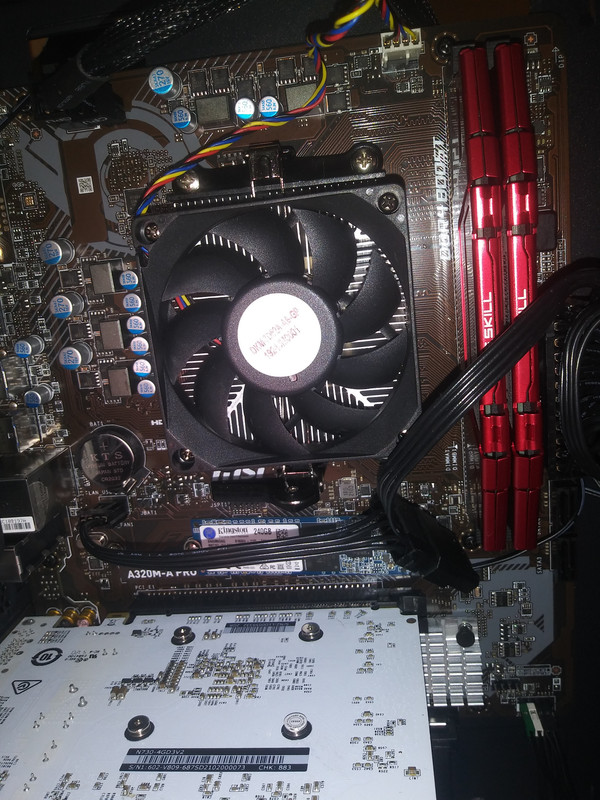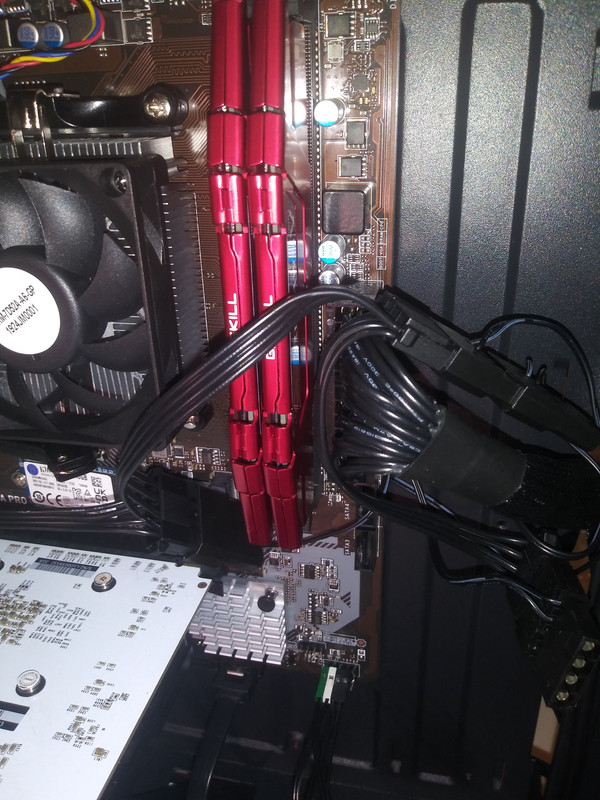 Last edited: