I've just installed software that doesn't create shortcut in the start menu, so I wanted to look for it by pressing start button on my keyboard and typing the name of the program. But instead windows looking just installed program on my hard drive, gave me the result of a search on "bing". How to change that? So when I press windows key and type the name of the program, windows will show me only installed apps.
Just to illustrate what I mean - I just installed Uplay

When I hit windows key and type "uplay", I just get this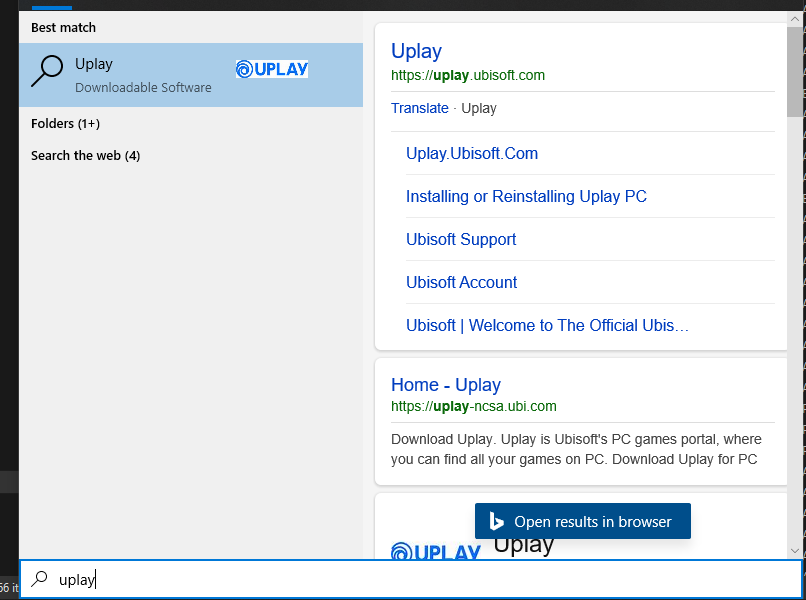 but I've just installed this. So why the hell windows doesn't show me this?
Last edited: